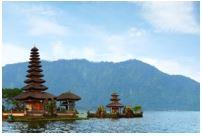 Trang, Thailand has what it takes to offer you the best vacation from its pristine beaches to its holy Buddhist sites. The sight of the azure sea pasted on royal blue sky with random strokes of luminous clouds gives a perfect vibe to feel a tranquil mind. Natural sites such as waterfalls, hot springs, caves and lakes make Trang best destination for nature lovers to have some adventure.
Best time to fly from Cebu to Trang
Trang is in Thailand, which means it has an equatorial climate if you are not used to hot weather your body is going to be wary easily. Therefore, the best time to visit Trang is in between November till March. The weather is slightly rainy, but the temperature is perfect for sightseeing around Trang. You will want to avoid travelling here from April till June because the weather is scorching hot where walking around Trang with that weather is not recommended. Trang is situated in a tropical country, hence from July to October, Trang will most likely experience wet season where sudden showers might occur at any time of the day. Just be prepared with an umbrella when you go out!
Main airports available in Cebu and Trang
Mactan-Cebu International Airport – The Mactan-Cebu International Airport is located in Lapu-Lapu City, Mactan Island, which is the second busiest airport in the Philippines. The airport works to serve places like Cebu City, the area surrounding the city and Central Visayas. Mactan-Cebu Airport is a public airport that is a hub for numerous airlines, i.e. Air Juan, Royal Air Philippines, Cebgo, Philippines AirAsia, Cebu Pacific, Philippines Airlines, Pan Pacific Airlines and PAL Express. The airport's terminal is divided into two: Terminal 1 (for domestic flights) and Terminal 2 (for international flights). At the inside of the airport, you will get to spend some time to shop, eat and even go for a massage before you take off. To go in and out of the air also is a breeze. You can take either a taxi, bus or rent a car to your desired destination outside of the airport.
Trang Airport – The Trang Airport nestled in Tambon Khok Lo, Trang, Thailand which has IATA code – TST. The airport is just seven kilometres from Trang Town. You can take a taxi outside the airport to your desired destination. The leading airlines that reach here are Nok Air, Thai AirAsia and Thai Lion Air. Trang Airport is relatively small and straightforward, and it only has small eateries inside, but the basic necessities are well-equipped in this airport.
Climate pattern in Cebu and Trang
Trang in Thailand has tropical savanna climate which means it has three seasons – southwest monsoon season, northeast monsoon season and pre-monsoon season. The southwest monsoon season will start around May to October. Thailand will experience heavy rainfall over the country in which the rainiest months are August and September. Due to the abundance of rain, it can lead to flood from the tropical cyclones. Both months are not suitable for a trip if you have various outdoor activities planned ahead. After that season, from October to February, monsoon from northeast pays a visit, but it is relatively not as extreme like the previous season. The weather will be quite cold with drizzles. You might want to prepare a rain gear before you go outside. The last season is pre-monsoon season (February to May) which is the dry season. You will be less likely to see rains, and the weather itself gradually becomes hot and hotter. The warmest month is April. If you cannot take up heat, do avoid that month when planning your trip to Trang.
Highlights attractions in Trang
Wat Tantayapirom Phra Aram Luang – A 200-year-old Buddhist temple complex is gorgeous. The iconic swirling up white tower with gold finishings really a grand sight to behold. The temples are decorated with gold-coloured leaves with iconic layered roofs. A tranquil place to wander, and a unique, one-of-a-kind artistic architecture for your eyes to feast.
Dugong Roundabout – Trang's mascot is a dugong where you can find a lot of paintings, statues and references are being made to this beautiful animal. If you are some who love art, you will be fascinated by Dugong Roundabout. The figures of a family of dugongs in with some other mythical creatures being put alongside the dugongs. The arrangement of the statues is amazing and undeniably worth being shared in social media.
Trang Old Town – Go and wander around Trang Old Town! You will not only get to know the vibrant culture of people from Trang, but also you will get to discover fresh, scrumptious seafood. There are many restaurants here in Trang Old Town that prepare you homey, delicious meals. All the food are freshly caught and directly cook for you.