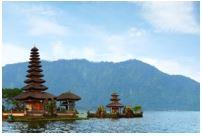 Chongqing is one of the largest cities in southwest China. It is a modern port city on the upper reaches of the Yangtze River at the confluence of the Yangtze and Jialing Rivers. With an area of 31, 800 square miles, it shares borders with provinces of Hubei, Hunan, Guizhou, Sichuan, and Shaanxi. Chongqing is also known as the 'Mountain City' due to its mountainous terrain and multitudes of water reserves, mineral resources, dense forests, and abundant flora and fauna. The city attracts both local and international visitors for its natural wonders and cultural heritage. It also serves as a common starting port for the Yangtze River cruise where tourists can go for a downstream tour to the magnificent Three Gorges.
Best time to fly from Clark - Pampanga to Chongqing
While Chongqing is a destination that is suitable for visits all year round, the off-peak season is from November to February because of the much lower temperatures and higher frequency of rain. This can be a great time to get reasonable offers at lower prices. Flight and accommodation prices can soar during the peak season, so this is a good time to save money while travelling in Chongqing. The peak season in Chongqing is during the months of June to August, which is during the summer months. Nonetheless, the best time to visit Chongqing is around the periods' spring and autumn because of the much better weather which is suitable for outdoor activities.
Main airports available in Clark - Pampanga and Chongqing
Chongqing Jiangbei International Airport (CKG) – Chongqing Jiangbei International Airport is the airport that is currently serving the Chongqing city, located in Yubei District which is about 19 kilometres north of the Chongqing city centre. It is a 72-hour transit visa-free airport for foreigners coming from all over the world and has been ranked first in the "Best Airport for 25-40 Million Passenger Size" category by Airports Council International. It is the ninth-busiest airport worldwide as of 2018, being the eighth busiest airport by traffic movements and tenth busiest by cargo traffic in China. The airport has two active terminals, namely Terminal 2 for domestic flights and Terminal 3A for other domestic flights and international flights, while there is also a Terminal 1 which is being closed. It has three runways that are 3,200, 3,600 and 3,800 meters long respectively, and one is made of asphalt and the others by concrete. It is the hub for airlines such as China Express Airlines, China Southern Airlines, Sichuan Airlines, Shandong Airlines, Chongqing Airlines, Tianjin Airlines, West Air and XiamenAir, as well as being a focus city for Air China and Hainan Airlines. There are flights from Manila to Chongqing provided by these airlines, ranging from 16,225 pesos to 25,272 pesos.
Clark–Pampanga International Airport (CRK) – Clark International Airport conveniently located in the Mabalacat - Angeles area of Pampanga. Its location makes it easy for travellers who want to avoid Manila's busy streets. The airport is also easily accessed by road from Subic, Metro Manila and North Luzon. This airport handles international and domestic flights including China Eastern Airlines, Jeju Air, Philippine Airlines and Cebu Pacific. Besides that, it also operates for cargo airlines like FedEx Express, UPS Airlines, and many more. The distance between this airport and the city is only about 1.1 kilometres. By taking a taxi, the taxi fare is around PHP 232.41.
Climate pattern in Clark - Pampanga and Chongqing
Chongqing, like other similar regions around China, has a monsoon-influenced humid subtropical climate which implies cool winters that tend to be dry at first before gradually getting more rain, and long, hot, humid summers which are also rainy. As one of the "Three Furnaces" of the Yangtze River alongside Wuhan and Nanjing, summers in Chongqing are among the hottest and most humid in China. As such, its winter periods are much shorter. Meanwhile, the annual precipitation is around 1,108 mm in which half of them being delivered in rains from April to September. The highest temperature recorded is at 43˚C back in 2006 and the lowest temperature recorded is at -1.8˚C back in 1975.
Highlights attractions in Chongqing
Jiefangbei CBD – Located in the centre of downtown Chongqing, Jiefangbei CBD, also known as Jiefangbei Pedestrian Street or Jiefangbei Square. It is the busiest and most prosperous business district in West China. The whole pedestrian street covers an area of 36,000m2 and centres around the People's Liberation Monument or Jiefangbei in Chinese. The CBD also includes Minquan Road, Minzu Road and Zourong Road. It's now a must-go destination for tourists to Chongqing, where one can enjoy shopping and various delicious foods.
Yangtze River – Stretching at about 3,964 miles, Yangtze River is the largest in China and the third-largest in the world after the Nile in Africa and the Amazon in South America. Originating from the Tanggula Range in Qinghai Province in western China, it traverses eleven provinces and cities from west to east, including Qinghai, Tibet, Sichuan, Yunnan, Chongqing, Hubei, Hunan, Jiangxi, Anhui, Jiangsu and Shanghai. Finally, it merges with the East China Sea in Shanghai. As the largest water system in China, Yangtze River is historically, economically and culturally important to the country. The Three Gorges Dam on the river is the largest dam project and a hydropower station in the world.
Qutang Gorge - Qutang Gorge, the shortest and most majestic of the Three Gorges, winds five miles from Baidi City in Fengjie County to Daxi Town in Wushan County. The two banks of the gorge contain numerous scenic spots. Southwest of the Qutang Gorge is the Kui Gate, also called the Qutang Pass. Two peaks, Mt. Baiyan (White Salt Mountain) in the north and Mt. Chijia soar above the horizon. The two mountains resemble a gate that the locals tend to describe as if it might have been created by Heaven and placed here on earth. As the peaks along the two banks are 3,281 feet to 4,921 feet high and the Yangtze River is only 109 yards to 219 yards wide, the Yangtze River looks like a narrow belt winding its way through the deep canyons. The deep gorge, fast-moving water, and chains of mountains form an imposing picture.