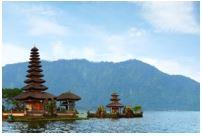 Jeju is one of the most famous holiday destinations among tourists. It is a beautiful island located in South Korea. It is said to be the "Hawaii of South Korea". This island is well known for its waterfalls, volcano and its white-sand beaches. It was recorded to have a population of at least 600 000 people. Jeju
Best time to fly from Clark Pampanga to Jeju
The best time to visit Jeju will be from April to June. The busiest month for tourism in Jeju Island, South Korea is in January, followed by May and April. Prices for hotels and flights will be most expensive during these months, though you can save if you purchase well in advance. During Spring (March to May), the temperature is between 10.8°C to 23.1°C. If you prefer to experience Winter in Jeju, bear in mind that the temperature can go as low as 7.6°C.
Main airports available in Clark Pampanga and Jeju
Clark International Airport – This is an international airport situated between Angeles and Mabalacat. These areas are still within the Clark Freeport Zone. With only 80 km away from the northern part of Manila, this airport is easily accessible by using the Subic-Clark-Tarlac-Expressway. Among the Airlines available are Cathay Dragon, Philippines AirAsia, Qatar Airways, Scoot and Korean Air:
Jeju International Airport – This is the second-largest airport in South Korea. It is located just right behind Incheon Airport. This airport was first opened in 1968. There are a few airlines available. Among them are HK Express, Jeju Air, AirAsia X, Cathay Dragon and China Eastern Airlines.
Climate pattern in Clark Pampanga and Jeju
Jeju Island has its own very humid months. The least humid happens in March and the most humid will be in June. The wind here is often calm. The windiest month will be December. The second windiest month is January and March. The average wind speed can reach up to 8.5 knots but it still considered as "gentle breeze". During Summer (June to August), the weather is just nice. Tourism is quite slow at this time, so accommodation and lodging are cheaper. In Fall (September to November), the temperature is between 12°C to 27°C and tourism are at its lowest during this time. In Winter, the weather is very extreme where it can drop as low as 7°C. If dry weather is what you're after, the months with the lowest chance of significant precipitation in Jeju Island are October, January, and May. Snow is deepest around February, specifically in mid-February. This is the best time to ski.
Highlights attractions in Jeju
Seongsan Ilchulbong Peak - It is of 182 metre high. It rose from the sea due to the series of volcanic eruptions that took place ever since 100 000 years ago. It resembles an old fortress on a coastal cliff. The sunrise from here is mesmerizing. You can take a bus if you are from Jeju-si. Head down to Jeju Intercity Bus Terminal. The journey is around 1 hour 30 minutes, depending on the traffic. If you are from Seogwipo, the terminal is Seogwipo Intercity Bus Terminal. The journey from here is the same.
Cheonjiyeon Falls - Be fascinated with the splendid view of this Fall. Cheonjiyeon, meaning "God's pond,". It comes from a legend that seven fairies serve the King of Heaven when he is taking a bath. This waterfall is 22 metres high, 20 metres deep and 12 metres wide. This place is a habitat of Mutae eels. Catch the Seven Fairies Festival in May.
Yeomiji Botanic Garden - This is the largest botanical garden in the whole of Asia. It displays over 1 200 species of plants. Yeomiji is a Chinese word consisting of three letters with "yeo" meaning "such," "mi" "beauty" and "ji" "land," which combines to mean a "garden paradise". There are few greenhouses with a different theme such as cactus and succulent garden, flower garden, jungle garden and aquatic plant. You can take the Airport Limousine Bus and stop at Jungmun Tourist Resort Complex.