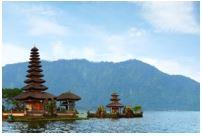 Busan, a large port city in South Korea, is famous for its beaches, mountains and temples. Busy Haeundae Beach houses the Sea Life Aquarium and the Folk Square with traditional games like Tug-of-War. At the same time, Gwangalli Beach has many bars and sights of the futuristic Diamond Bridge. Beomeosa Temple, a Buddhist temple built in 678 A.D., is situated at the base of Geumjeong Hill, which has hiking trails.
Best time to fly from General Santos to Busan
The perfect time to visit Busan is in April, June, July and September. These can be called the busiest time of Busan's visit. January is pretty cold in the town, but because of the New Year's festivities, people flock to the area. Spring adds colour to the city of Busan as flowers blossom, and the official cherry blossom season begins. If you are already interested in visiting a crowd-free Busan, then plan a trip in early April. Spring is when you can soak up the sun and enjoy the fresh air. Summer starts rolling in May and lasts until mid-October. Summer in Busan gets sunny and warm, and it is not the perfect time for recreational activities. It is a great time for beach sports and nightlife. Around August, the air begins to get cooler, taking in the fall season that lasts until November.
Main airports available in Busan
Gimhae International Airport - Gimhae International Airport, commonly known as Gimhae Airport, is located on the western side of Busan, South Korea. The name "Gimhae" originates from the nearby town of Gimhae. It started operating in 1976. A new international terminal was opened on 31 October 2007. The main hub for Air Busan is Gimhae International Airport. The airport is situated 13 miles west of Busan. The airlines operating at this airport are Jeju Air, Jin Air, Philippines Airlines, Philippine AirAsia and Pan Pacific Airlines. There are two different terminals at this airport. It is a busy airport with about 7 million tourists arriving Osaka, Hong Kong, Malaysia, Vladivostok, Seoul, France and Munich on flights to Gimhae International Airport annually. But while the International Terminal is classy and fresh, there is little in the way of entertainment or leisure activities–so maybe take a good book or a portable game along with you to keep yourself occupied. Public transport alternatives, such as buses, subways and taxis, are located in front of the terminals so you will have no trouble travelling from the airport to your desired destinations with ease.
Climate pattern in Busan
Busan has a humid subtropical climate with quite mild temperatures throughout the year (at least compared to the rest of South Korea) and has four distinct seasons. Winters are usually cold with low temperatures of around 0 ° C (32 ° F) and high temperatures generally just above 5 ° C (42 ° F). Busan is the warmest big city on the mainland during the winter due mainly to its coastal location. It is occasionally influenced by heavy cold waves and temperatures below-8 ° C (12 ° F) are quite uncommon. The low record is-14 ° C (7 ° F). Snow falls in small quantities and on average around five days a year. Nevertheless, heavy snowfalls will cause significant disturbances to its infrastructure and transport system. Spring and Fall are defined by cold nights and relaxing days and moderate amounts of rainfall. Summers in Busan are warm at around 30 ° C (86 ° F) in August and nights at around 22 ° C (71 ° F). The city is occasionally hit by heatwaves, momentarily bringing temperatures past 34 ° C (93 ° F) and the record high is 38 ° C (100 ° F). Busan has a number of rainfall in June, July and August, with those three months accounting for nearly 60% of the annual rainfall and more than 600 millimetres. Long-lasting rain is quite rare, with the most precipitation occurring in the form of thunderstorms. Typhoons may strike the city and typically occur at least once every year (between early August and early October)
Highlights attractions in Busan
Gamcheon Culture Village - If you have seen Busan postcards, there is no way of escaping from the popular hillside attractions of the Gamcheon Culture Village. Once a little more than a shantytown on the outskirts of the city centre, this small "village," now part of Busan, is one of the fascinating corners of Korea's second city. At a glimpse, Busan will look like a series of faceless and trendy structures reaching as far as the eye can see. Gamcheon Culture Village is defying this reputation by painting the city with much-needed surface colour among its vibrantly toned buildings. Then things get even more convincing on the street level. Wander into the Gamcheon Culture Village, folding up and down its steep alleys, and uncover a whole host of colourful murals, art galleries, small craft shops, and cafes. Please don't take it too quickly; this is one area of Busan that you won't want to rush through.
Gwangan Bridge (Gwangandaegyo) - There is hardly a more iconic image of Busan than a glimpse on the skyline of the Gwangandaegyo (Gwangan Bridge) lights. This massive bridge, spanning seven kilometres between Namcheon and Centum City, is one of the most inspiring structures in the country and an essential part of the city's image. Apart from considering its mind-boggling scale and enjoying its views, there is not anything to do at Gwangandaegyo Bridge. Drop down to Gwangalli Beach, the second most popular oceanside recreation spot in town, to get the most out of it. Select your perfect spot from the plethora of seaside restaurants, cafes and bars, and watch the stunning Busan evening cityscape unfold before your eyes.
Yongdusan Park - With a reputation that is a little more impressive than its size, Yongdusan Park and its self-named Yongdusan (Dragon Mountain) make the city a nice afternoon out. Located among the gorgeous evergreens, this park in central Busan offers some lovely views over the city and the sea. To expand the view of Yongdusan, rising just 49 meters above sea level, scuttle up the Busan Tower centrepiece of the park. For only W8,000 (PHP350), you'll get a 360-degree view of the city from 120 meters above the mountain itself.