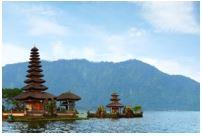 With a population of approximately 8,500, Siem Reap is mostly seen as a starting point for tourists to visit Angkor Archeological Park and other temple ruins. One of their types, these megastructures cannot be found elsewhere. The explorers are still fascinated by the complex construction methods used to construct the temples. In the recent past, the town of Khmers has faced a tough time, but despite being very warm, welcoming and friendly to the locals. Other than admiring historical sites such as Angkor Wat, Angkor Thom, Ta Prohm, etc., you can walk around the city, go to Pub Street, visit local markets, or participate in adventurous activities for an instant rush of adrenaline.
Best time to fly from General Santos to Siem Reap
The best time to visit Siem Reap is December and January. Due to the winter season, the weather is dry and cool during these months. It is also the time for various celebrations and festivals, including the February Giant Puppet Parade. These are the peak months and a lot of tourists are seeing. If you want to skip the crowds, you can plan your visit from June to October, which also allows you to witness the glory of ancient temples all around the ruins with the blankets of green hues.
Main airports available in General Santos and Siem Reap
General Santos International Airport – General Santos International Airport is an international airport serving the city of General Santos, Philippines and the greater area of Soccsksargen. The airport is located in Prk New Hondagua, Uhaw, Barangay Fatima about 25 minutes from the city.
Siem Reap International Airport – Siem Reap International Airport (REP) is the second largest airport in Cambodia. You can fly to 40 destinations with 23 airlines in scheduled passenger traffic. Flights are departing from one of its two terminals (Terminal D and I). The route with the most departures is the route to Phnom Penh (PNH) with an average of 59 flights from Siem Reap every week, which is 18% of all weekly departures. The top international destinations from here are Bangkok (BKK) and Ho Chi Minh City (SGN). The two longest flights are Siem Reap (REP) to Tokyo (NRT) that takes around 5 hours and 35 minutes and Siem Reap (REP) to Seoul (ICN) with a flight time of 5 hours and 10 minutes. Cambodia Angkor Air is the largest airline here by counting the number of departures with around 73 scheduled take-offs every week. The second-largest operator from Siem Reap is Vietnam Airlines.
Climate pattern in General Santos and Siem Reap
The average temperatures in Siem Reap vary very little. The temperatures feel hot all year with a very low chance of rain throughout the year. If dry weather is what you are after, the months with the lowest chance of significant precipitation in Siem Reap are January, February, and then December. Siem Reap has some very humid months, with other comfortably humid months. The least humid month is March and the most humid month is September. Wind in Siem Reap is usually calm. The windiest month is July, followed by June and August.
Highlights attractions in Siem Reap
Angkor Wat - One of the world's largest monuments is situated in Northern Cambodia. Angkor Wat is a majestic Buddhist temple and the archaeological park of Angkor. Angkor Wat is considered the gateway to Angkor's ruins, 6 kilometres north of Siem Reap. This temple is Cambodia's national icon and source of pride and is also displayed prominently on the national flag.
Angkor National Museum – Located in Siem Reap, Cambodia, Angkor National Museum houses Khmer empire artefacts that have existed for more than seven centuries. This Thai-owned private gallery, which includes state-of-the-art multimedia technology, opened in 2007. The Angkor National Museum occupies more than 20,000 square meters and contains over 8,000 relics, including many sculptures of Buddha and Hindu gods.
Tonle Sap Lake - The Tonle Sap is South East Asia's largest freshwater lake, located near Cambodia's Siem Reap. Tonle Sap is a part of the Tonle Sap River created by the Mekong River in the lower Mekong Basin. It is renowned for its rich biodiversity and many villages that are floating. Stretching from Angkor Wat to Phnom Penh, this large lake acts as a refuge for over 1.2 million people as well as a source of food and living.