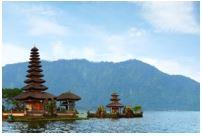 One of the best locations to be visited in the Philippines. The city is beautiful, and the island is unique. Naga is a second class independent component city located in Bicol Region, Philippines. The city has about 200,000 of citizens. Naga is an old town with many old buildings yet still stands tall until today. The town was established in the year of 1575 and until now it still preserves the beauty of the town.
Best time to fly from Virac to Naga
Naga city has a tropical savanna climate which means the city experience quite warm weather. The weather in March to May is dry and hot with range temperature from 24 to 34degree Celsius. However, Naga also experiences the typhoon season, which is from June to October. During typhoon season the temperature can drop between 20 to 28 degree Celsius. However, it is advisable to avoid this month because most of the time, Naga will be showered with rain. Hence there are fewer activities you can do especially the outdoor activities. Naga also can be a lively city, especially during the celebration of any festival. You can check with your local trip advisor on the festival and the date to ensure you can get the best experience in Naga.
Main airports available in Virac and Naga.
Virac Airport - Virac Airport is the airport that serves the province of Catanduanes. It is the only airport that serves the island. The only airline that works with Virac Airport is Cebu Pacific and it only provides a route to Manila. Reaching the airport will not be a problem as there previous transportation mode that can be used, such as a bus, rented car or public transport.
Naga Airport - Naga Airport or known as Palayogan nin Naga by the locals, is the airport that serves the people in Naga. Although it carries the name of Naga, it is located in the provincial capital, Pili. Hence, it also serves the people in Pili. This airport has been classified as a Class 1 principal airport by Civil Aviation Authority of the Philippines. The airline that works together with Naga Airport is Cebu Pacific operated by Cebgo. The airport is facilitated with basic facilities.
Climate pattern in Virac and Naga.
Naga experience a tropical savanna climate. Hence it will be hot and sunny or extremely wet. The temperature of Naga will usually be at 28 degree Celsius. During the hot season, it is likely to have less rainfall. The highest temperature recorded is in April with 34 degree Celsius while the lowest temperature recorded in December with 20 degree Celsius. Naga will be packed in December, especially during Christmas. So, make sure you have booked your hotel before the peak season.
Highlights attraction in Naga
Isarong National Park - Mt. Isarong Park is definitely the place for nature lovers. It has, a waterfall named the Magragobrob Waterfall that is 40 meters high and the best place for you to freshen up your body. Mt. Isarong is an active volcano that is home to natural waterfalls, springs, and creeks. The best time to visit the park is probably during January because during that time the forest is a bit cold and shady. Also, there is a spa named Hiwacloy Sulfur Springs that is perfect for those who want to enjoy their time by relaxing and pampering themselves.
Pinacuason Hot spring Resort and Adventure Park - Pinacuason, Hot spring Resort and Adventure Park, is the place where you can enjoy nature's beauty. This is the place where you possibly think it only exists in cartoon or anime. Also, there is a bike zip line which is most likely hard to get on anywhere else. Other than that, there is also Tarzan Swing that attracts many people range from different ages. Apart from that, you can try swimming, wall climbing, fishing, and rappelling.
Plaza Rizal - Plaza Rizal is the best place to visit by the history geeks. This place was built to honour the country's national hero, Dr Jose Rizal. The place is very sentimental, especially to those who adore Jose Rizal. Definitely the perfect place for history and heritage lovers.