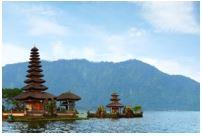 Cebu is a district of the Philippines arranged in the Central Visayas region and includes a principal island and 167 enveloping islands and islets. Its capital is Cebu City, the most prepared city and first capital of the Philippines, which is politically free from the ordinary government. The Cebu Metropolitan Area or Metro Cebu is encircled by seven neighboring urban networks (Carcar City, Cebu City, Danao City, Lapu-Lapu City, Mandaue City, Naga City, and Talisay City) and six locales (Compostela, Consolacion, Cordova, Liloan, Minglanilla, and San Fernando).
Best time to fly from Naga to Cebu
The city of Cebu experiences tropical environment with sweltering sodden summers and intense rainstorm. The best time to visit Cebu is all through the winter season. It acknowledges brilliant days, cool nights and it is less damp during this time. The splendid Sinulog Festival is held in January where you can see the lifestyle of Cebu getting it done. The pre-summer quite a while from March to May are sweltering and moist. From this time forward, it may not be genuinely pleased to go around in case you visit at present. If warmth isn't an issue, by then, you can by and large visit this tropical island in summer. The stormy season among June and August as a general rule watches generous downpours and typhoons. All of the objectives may not be reachable starting at now and along these lines, it isn't judicious to visit the city during the tempest season.
Main airports available in Naga and Cebu
Naga City Airport - Naga Airport is an air terminal serving the city and metropolitan region of Naga (counting the common capital Pili), situated in the region of Camarines Sur in the Philippines. Although the air terminal is named after Naga, it is situated in the commonplace capital, Pili. The air terminal is named a Class 1 head (real local) air terminal by the Civil Aviation Authority of the Philippines, a body of the Department of Transportation and Communications that is in charge of the activities of this air terminal as well as of every single other airplane terminal in the Philippines with the exception of the real global air terminals.
Mactan-Cebu International Airport - Mactan–Cebu International Airport arranged in Central Visayas area, is the second busiest worldwide plane terminal in the Philippines that serves Cebu City and its metropolitan district similarly as the Central Visayas. It is arranged in Lapu-Lapu City on Mactan Island, a bit of Metro Cebu. The plane terminal is regulated by the Mactan–Cebu International Airport Authority. It is the world's first widespread retreat plane terminal and is one of the two rule focus purposes of Cebu Pacific and Pan Pacific Airlines. It covers a zone of 797 hectares (1,970 segments of land). It has a solitary 3,300-meter (10,800 ft) runway that was worked by the United States in 1956 as a crisis air terminal for Strategic Air Command bombers and was known as the Mactan Air Base. A full-length runway supplements the runway that it imparts to the current Mactan Air Base of the Philippine Air Force.
Climate pattern in Naga and Cebu
In March through May, clamminess and temperatures combine to make this season feel warm. Highs go from 91.6°F (33.1°C) and 87.2°F (30.7°C) with more blazing temperatures in the later months. The storm is genuinely typical with 4 to 8 days of basic precipitation consistently. Spring is truly moderate for the movement business, which makes it a better than average time for those scanning for game plans. The middle year months have a completely pleasing atmosphere with warm high temperatures. These months see the most precipitation with 9 to 13 days of rainfall for every month. June – August is the slowest season for the movement business in Cebu, so ceasing and diverse lodging may cost not normal.
Highlights attractions in Cebu
Kawasan Falls - If you like to experience and trekking action, you should come to Kawasan Falls. It is one of the prevalent attractions in Cebu. To arrive at the Kawasan Falls, you have to stroll through the difficult track that comprises of earth, tricky rocks and stony waterways. The minutes after you arrive at the falls is remunerating as should be obvious the lovely cascades and usually round pool encompassed with the bedrocks and green timberland. It is additionally a most loved swimming spot among local people and visitor and it is ideal for inundating your body into the cold and reviving water in the wake of a monotonous day of trekking. For travelers out there, Kawasan Falls is a fascination that you can't miss!
Mountains in Casoy, Toledo - Speaking of amazing mountains, make sure to join a visit to Casoy, Toledo to your once-over of exercises in Cebu. Here, you'll find the opportunity to explore a trio of mountains with entrancing vistas – Udlom Peak, Mount New Bucao and Mount Tagaytay. To improve upon the arrangement much further, Casoy has an excess of various complimentary districts that are verifiably worth a stopped, including Malubog Lake, Tagaytay Hill, Linaw-Malingin Falls and Manutu River.
Explore Lapos Lapos Cave, Carmen - Getting there isn't a walk around the diversion focus, utilizing any methods. With large stones, dubious rocks and a messy trail, the move to this phenomenal cavern can be a genuine test, especially on a swirling day. Regardless, when you connected at the cave's mouth, you'll be totally surprised by the natural hollow's sheer size, eye-getting rock improvements and rising above the statue of Mother Mary. Considered as a champion among Cebu's best-kept insider actualities, this giving inexperience furthermore offers a bringing down and significant experience.