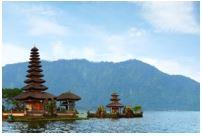 Brisbane, Australia is known for being the sunshine state because it has almost 300 days of sunshine yearly. The picture-perfect place for you to enjoy some outdoor activities with beloved ones. Brisbane is the third biggest city in Australia. Its subtropical climate with plenty of sunshine makes it one of the top tourist sports. Swing by Lone Koala Sanctuary to greet the kindest animal while visiting other Australian faunas like kangaroos, wombats, wallabies etc. While you are there, come to Brisbane Botanic Gardens Mount Coot-tha to feast your eyes with the cooling green amidst a bustling city. 
Best time to fly from Zamboanga to Brisbane
Exploring Brisbane best done in the period between March to May. The temperature is high; hence, slather sunblock all overexposed areas. Some people love to visit Brisbane from June to August and September to November because of the temperate weather and dry season. However, those mentioned periods are the time when people flock to the city. You will notice prices will shoot up, Thus, to avoid wasting money, purchase all the ticket, set your bookings early. Therefore, you will not need to pay more than your initial budget.
Main airports available in Zamboanga and Brisbane
Zamboanga International Airport – The Zamboanga International Airport is the focal airport that is in Zamboanga City in the Philippines and mainly serving the city. The airport is Mindanao's third busiest airport. Zamboanga International Airport boasts of having PAL Express centred here, and being the focus city for Cebu Pacific. The decent, modest airport with unique architecture is expanding, and currently, it only is completed with necessary facilities like restroom, humble eateries and some stores inside the airport. For transportation, you can take a taxi to go to nearby cities from the airport. 
Brisbane Airport – The Brisbane Airport is an international airport that serves Brisbane, Australia. The airport is in Queensland, Australia boasting to be the hub of many airlines like Alliance Airlines, Jetstar Airways, Qantas, Tigerair Australia, Toll Aviation and Virgin Australia. Brisbane Airport has two passenger terminals – one is an international terminal while the other one is for domestic passengers. To reach to the airport is relatively easy because you can take the rail or ride the terminal bus. For visitors who are looking for places to spend time before your flights, you can swing by duty-free stores, restaurants, cafés and various stores inside the airport.
Climate pattern in Zamboanga and Brisbane
Brisbane is a city with a humid subtropical climate, and it is the second hottest capital city in Australia after Darwin. Thus, you might want to avoid coming in summers, where it fluctuates from 27 to 33 degree Celsius. The wet season in Brisbane starts in November and end in March. Thunderstorms, torrential rains, and destructive winds are frequent during this period. If you are visiting Brisbane in the wet season, ensure that you plan the itinerary suitable following the weather. 
Highlights attractions in Brisbane
Lone Pine Koala Sanctuary – Meeting koalas should be in your bucket list. The relax koala hanging on the trees is a standard view in Lone Pine Koala Sanctuary. The sanctuary nestled by the Brisbane River, where you can see other animals like kangaroos, snakes, crocodiles, wallabies and wombats. The best thing here you can take a picture of you cuddling the friendly koalas, or holding snake or baby crocodiles. 

Brisbane Botanic Gardens Mount Coot-tha – Taking a time-out for some chilling view of nature after a day exploring the concrete jungle – Brisbane Botanic Gardens Mount Coot-tha is the perfect place to go. You will enjoy taking a stroll in Japanese gardens with numerous floras that you have never seen before. Ride a minibus to explore the rainforest on the Hide n Seek Children's Trail, or if you are feeling active, you can take the free guided walks. 
Moreton Island – Not that near to the city, you will need to take a 75-minute ferry ride to get here. The travelling time seems long, but it is worth the shot when you arrive on the ethereal island. Moreton Island comes to be the third biggest sand island which is surrounded by clear azure water on paradox with the white sandy beach. The lush green vegetations on the island make the scenery looks like straight out from fantasy film. Here, you can do many things like feeding wild dolphin, whale-watching cruise, fishing and sea kayaking.