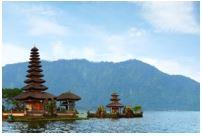 Busan, officially known as Busan Metropolitan City, is South Korea's second most populated city after Seoul. Busan is located on the Southeastern tip of the Korean Penisula. The city is located on the coast, which determined the development of the whole city itself. Busan geographical features are so unique that it borders low mountains on the north and west, and the sea on the south and east. The longest river in South Korea, Nakdong River can be found in Busan where it flows through the west and empties into the Korean Strait. It will be such a great gateway to relax and to have fun as whatever in Busan will bring you joy and happiness.
Best time to fly from Bacolod to Busan
The best time to visit Busan is from May until September, which is during late spring until early autumn. These are also considered as the peak time for visiting Busan. Flowers bloom during spring brings colours to the city. Summer is an excellent time for beach activities and nightlife. Autumn is a fantastic time for outdoor activities. Winter is the offseason as it is cold and freezing as well as rainy most of the days.
Main airports available in Bacolod and Busan
Bacolod- Silay Airport - Bacolod- Silay Airport is the prime airport serving the Negros Island Region of the Philippines. The airport is located 15 kilometres northeast of Bacolod, Silay, Negros Occidental. This airport connects Bacolod with other destinations domestically and internationally. The operating airlines in this airport are Cebu Pacific and Philippines Airlines. Get around the city by using public transport that is available at the airport terminal.
Gimhae International Airport - Gimhae International Airport, formerly known as Kimhae International Airport is located on the western end of Busan, South Korea. The airport was named Gimhae as it comes from the nearby city of Gimhae. The operating airlines in this airport are Air Busan, AirAsia X, Pan Pacific Airlines, Philippines Airlines, Philippines AirAsia and many more. Facilities such as restaurants, cafes, convenient store and money changer are available at this airport. Public transport like train, bus and taxi are available at the airport terminal.
Climate pattern in Bacolod and Busan
Busan is unique as it has a cooler version of a humid subtropical climate due to its location on the most tip of the Korean Penisula. Busan experiences cooler summer and spring than other regions because of the ocean effect. Its summer and autumn are generally hot and humid and sometimes the city may experience typhoon, especially on rainy days. Winters are cold, dry and windy.
Highlight attractions in Busan
Gamcheon Culture Village - This stunning and colourful village is now known as the "Machu Picchu of Busan". The houses in this cultural village are painted different colours, and within them, tiny streets and steep stairways lead you to street art with public sculptures scattered throughout.
Haeundae Beach - This is the gorgeous beach that you can barely believe is at the edge of such a metropolitan city. It is the best place for sunny and sandy good times. The sunsets are the stuff of legend and it is considered as one of the most beautiful beaches in South Korea.
Taejongdae - This great place is a beautiful spot where you can get fit by a hike through bushlands and end up with tasty rewards. It is the best destination to get a break from the city and see a spot of nature.