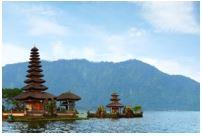 Taipei has recently been becoming a top travel destination amongst youngsters. Many heads to Taipei to get their hands on the famous street food available at numerous night markets and also to have a taste of the original bubble tea, from where it came from. Taipei is modern, well connected via public transport, yet still laid back with a warm, welcoming people.
Best time to fly from Bacolod to Taipei
Summer is when the city becomes slightly more crowded with tourist, local and foreign. Another time to avoid visiting Taipei would be during the Lunar New Year, usually around January and February every year, as during the Lunar New Year, flight tickets will be more expensive, and the shops and attractions might be closed for the celebration. February to April, after the Lunar New Year, would be a nice time to visit Taipei as temperatures at still at a slight low and you may be lucky to catch the cherry blossoms in bloom.
Main airports available in Bacolod and Taipei
Bacolod-Silay Airport (BCD) – The Bacolod-Silay Airport is located in Silay City, 15 kilometres from Bacolod City and services the general area of Metro Bacolod. There are various ways to get to Bacolod city from the airport. The airport consists of a three-level terminal which has check-in counters, public concourse, arrival area and information centre on the first floor. The pre-departure areas, including the VIP and CIP lounges, are located on the second floor. The second floor is also where the Merci Pasalubong Shop and Bong-Bong's Pasalubong shops are. The third floor is where the viewing deck and the concession area are located. Amongst the most common method of transportation to Bacolod city is by a van which costs approximately 150 PHP per person, taking you to SM in Bacolod city. If you have luggage and have a travelling company, taking a taxi or a Grab would be a better option. Taking a Grab will cost around 350-500 PHP while a taxi will be around 450 PHP.
Taiwan Taoyuan International Airport(TPE) – Taiwan Taoyuan airport or commonly known as Taoyuan airport serves the city of Taipei and northern Taiwan. The airport is divided into terminal 1 and terminal two, depending on the carrier. Both terminals are equipped with eateries and shops for the travellers. There is also a post office in case you need to send out any letter or parcels before leaving Taipei. The easiest and most convenient way to get to and from the Taoyuan airport is via Taoyuan Airport MRT which takes only 35 to 38 minutes from the airport to the Taipei Main Station. The slightly slower commuter service which stops at every station also takes only 50 minutes to reach Taipei Main station. MRT and commuter tickets can easily be purchased at the train station connected to the airport.
Climate pattern in Bacolod and Taipei
Bacolod experiences a tropical climate with warm and sunny days all year round. Taipei, on the other hand, experiences four seasons, spring, summer, autumn and winter yet the four seasons are not that much different from one another. Taipei receives a high amount of rainfall all year round with a total of 2574mm of rain per year. The average temperature in Bacolod is 27.1 degrees Celsius while in Taipei, the average temperature is 22 degrees Celsius.
Highlights attractions in Taipei
Taipei 101 – Taipei 101 was once the tallest singular building in the world, before being surpassed by the Burj Khalifa. The blue glass-clad building boasts of its fast elevators which can reach a speed of 60.6km/h, transporting passengers from the 5th floor to the 89th floor in a mere 37 seconds. The tower is mainly used as an office building but also has restaurants and also indoor and outdoor observation decks.
Elephant Mountain – If you want to work out a bit of sweat and get a superb view of Taipei 101 with the city of Taipei behind it, elephant mountain is where you should head. Elephant mountain is a short yet not to be taken lightly, hike that leads you to the best spot to get a view of the city. The path up the mountain is well guided with proper roads and signages. Therefore you don't have to worry about getting lost in the woods when hiking at night.
Shilin Night Market - This is where the famous fried chicken craze started. Shilin night market offers a variety of food to choose from, no matter if you are a sweet tooth, a meat lover, a vegetarian or just there for the bubble tea, Shilin Night market is where you can head to get your grub and fuel up for the next day.