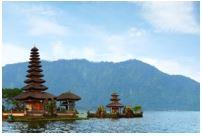 Sydney is one of the most visited cities in the world. It is a city filled with lots of attractions such as beaches, parks, iconic buildings. Sydney is the most populated city in Australia and Oceania. It holds a total population of over 5.2 million people. It is also one of the world's expensive city and listed in the world's most liveable city. Until today, Sydney has a good economy strength in financing, manufacturing and tourism sector. There are plenty of historical monuments, museums and art galleries scattered around this city. Besides that, Sydney is well known for its unique landmarks such as Sydney Harbour Bridge and Sydney Opera House. Since Sydney is a multiracial city, visitors can find different types of food across the city.
Best time to fly from Tagbilaran Bohol to Sydney
Sydney will face its peak season during the summer season, from December to early February. Whereas, the off-peak season happens from June to August, which falls during the winter season. Loads of visitors prefer coming to Sydney during the summer season because the weather is in good condition. Besides that, the contribution of a higher number of visitors in Sydney is also due to holiday seasons. The crowds in this city are becoming lesser once this city enters June month. During the winter season, the visitors unable to enjoy outdoor activities because the weather is unpleasant. Hence, the best time to visit Sydney is from the middle of February to May and September to November.
Main airport available in Tagbilaran Bohol and Sydney
Bohol-Panglao International Airport
Bohol-Panglao International Airport serves for the area in Tagbilaran and other Bohol area. This airport can only receive domestic flights. Among the airlines that operate at this airport are Air Juan, AirSWIFT, Cebu Pacific, Cebu Pacific by Cebgo, Jeju Air, Philippine Airlines by PAL Express, Philippines AirAsia and Royale Air Way. For international visitors who want to get to Tagbilaran, they have to take a domestic flight from Mactan-Cebu International Airport to reach Bohol-Panglao International Airport. This airport provides an asphalt runway and four parking aircraft bays. The distance between this airport and Tagbilaran City is about 20.3 kilometres.
Sydney Airport
Located in Mascot, Sydney Airport is the main international airport that serves the city of Sydney. It is the main hub for Qantas Airways. This airport has three passenger terminals and three different runways. It handles for international and domestic airlines which include Air Canada, AirAsia X, Thai Airways and Virgin Australia. Other than that, it also operates for international cargo airlines such as DHL Aviation, MASkargo, Qantas Freight, Virgin Australia Cargo and many more. The visitors can choose to take a train or taxi from this airport. For those taking a taxi, the taxi fare will be around AUD 45, which is about PHP 1668.08.
Climate patterns in Tagbilaran Bohol and Sydney
Tagbilaran experiences a tropical climate while the climate in Sydney is humid subtropical. During the summer season, the visitors will encounter warm and humid weather. It is an ideal time for visitors to play water sports and get sunbath at this period. To visit the beach. Since the weather is great, the visitors can also go for adventure trips like going up the mountains. Sydney starts to face cold and wet weather once this city enters the winter season. Sometimes, heavy rainfall will happen in this city. Therefore, for visitors who visit Sydney during this period, they can only visit indoor attractions like museums, shopping malls and restaurants.
Highlight attraction in Sydney
BridgeClimb Sydney
BridgeClimb Sydney is one of the top tourist attractions in Australia. The attraction receives millions of visitors from all around the world. The visitors will climb the Sydney Harbour Bridge with a minimum height of requirement of 1.2 metres. There a few options in climbing this bridge. The visitors can choose to take the main BridgeClimb, which takes about 3 hours and 30 minutes or faster tour that will take about 2 hours and 15 minutes. Another option is the BridgeClimb Sampler which takes only 90 minutes of walk. The visitors can enjoy the picturesque views of the Sydney Opera House and other iconic landmarks from this bridge.
Hyde Park
Hyde Park is the oldest park in Australia. Located in the heart of Central Sydney, it covers an area of 16.2 hectares. It has two sections; the north Hyde Park and the south Hyde Park. In the southern section, the visitors will find the pool of reflection, ANZAC Memorial building, several historical monuments and statues. The visitors will also see different types of gardens, such as Nagoya and Sandringham Gardens. These gardens showcase collections of public artworks, water features and monuments. There are about 580 exotic and native trees around this park. Throughout the year, this park will host numerous cultural events like Australia Day, Sydney Festival and many more.
Bondi Beach
Bondi Beach is one of the most famous beaches in Australia. This beach receives loads of visitors during the summer season. The visitors can enjoy playing water sports and other activities such as sunbathing, diving, swimming, surfing and many more. This beach has also been the venue for sports competitions. For skate lovers, they can head on to the Bondi Skate Park. Apart from that, many restaurants and cafes as well as hotels located near to the beach.