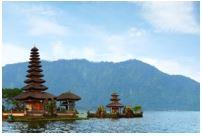 Kuala Lumpur or the Federal Territory of Kuala Lumpur is the capital city and henceforth the core of Malaysia. It is situated in the middle of the Peninsular and is additionally the biggest city in Malaysia. Kuala Lumpur or KL is well known for having the tallest twin towers in the world, which is the Petronas Towers. KL also happens to be the pit stop for those who take Air Asia. Due to this, it has put KL city more on the map among tourists. KL is considered among the quickest developing city in South East Asia.
Best time to fly from Tagbilaran Bohol to Kuala Lumpur
The best time to visit the city of Kuala Lumpur is between the long periods of May to July and December to February. During these periods, the city is less humid. It is also not very hot, and tourists won't be affected by any rainfalls. Travellers might need to avoid going to the city towards the end of the year as this is the time when Monsoon season comes and there is a high possibility of heavy rain and floods around the city.
Main airports available in Tagbilaran Bohol and Kuala Lumpur
Tagbilaran Airport – Tagbilaran Airport is an airport that serves the Tagbilaran area in Bohol, Philippines. It is a Principal Class 1 domestic airport there in the capital city. Back in 2013, there was an earthquake that caused damage to the airport. Later on, on November 27, 2018, the airport only operates until 6 pm. Anything after that time will be directed to the Bohol – Panglao International Airport. The Bohol – Panglao International is located on Panglao Island. Since it is a rather small airport, the only airlines that operate there are Air Juan, Cebu Pacific, Philippine Airlines and also Royale Air Way. The only destination that has this airport as part of their list also are only Caticlan, Cebu, Maasin, Manila and also Davao. 
Kuala Lumpur International Airport 1 & 2 – Kuala Lumpur has two important international air terminals. They are known as KLIA 1 and the other one as KLIA 2. KLIA 1 is for the normal aircraft, while KLIA 2 is for the low-cost carrier. Both KLIAs serves departure from all around the globe and these airports have gotten a few honours for their excellence. There is a train that connects the two air terminals as well. For the individuals who are flying from Manila, they won't face any issues as they can either take the low-cost flights, for example, Air Asia and land in KLIA 2 or take the normal aircraft, for example, Philippines Air and land in KLIA 1.
Climate pattern in Tagbilaran Bohol and Kuala Lumpur
Kuala Lumpur has a tropical rainforest climate pattern. It is also situated in a location where it is surrounded and protected by strong breezes because of the mangrove marshes of Titiwangsa Range as well as Indonesia's Sumatra Islands. KL is bright and warms the entire year. However, the city still gets a lot of rain, particularly during the Monsoon season, which is between October to March. Kuala Lumpur is rather humid. However, it is also windy making it an exceptionally wonderful city to visit.
Highlights attractions in Kuala Lumpur
Petronas Twin Tower KLCC – Petronas Twin Towers is, without a doubt the most appealing attraction in KL. It is the tallest twin towers in the world with a height of 452 meters. Tourists can always buy tickets to go to the top of the tower. There will be a guide the visitors to the connecting bridge then to the highest level where tourists can see the whole town of KL. Once the tour is done, tourists can spend their time at the shopping mall linked to it, which is Suria KLCC. 

Central Market – Central Market or the locals calls it Pasar Seni is an art market. It is positioned in the city centre and is accessible by way of bus or LRTs. Here there are traditional and modern-day arts for sale. More than 300 retail outlets that sell art such as batik print cloths, paintings, handcraft and many more. During the nighttime, there are occasional poetry slams, open artwork gallery and even theatre plays. During weekends, the vicinity will be busy hosting weekly cultural events to show off the diversity of Malaysian culture. It is a treat to stroll around this place and purchase some of the domestically produced artworks.
Batu Caves - Batu Caves is another famous appeal in Kuala Lumpur. Many visitors would
make it a point to visit this place. Batu Caves is simply a limestone hill with a Hindu temple in it.
 This temple has the world's tallest Murugan statue that is 42.7 meters tall. It is painted in gold and
 can be viewed from a distance away. To get to the main temple, one has to climb a steep flight
 of 272 steps. This temple is particularly well-known throughout Thaipusam where devotees would puncture themselves as a signal of devotion while mountaineering the 272 stairs to the temple.