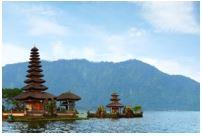 Among the many interesting tourist hotspots in Southeast Asia, the Philippines is considered as a top place to visit for tourists. Surigao or Surigao Island has certainly included the place to be when in the Philippines, having a variety of sites that are really perfect for snorkelling, diving and even surfing.
Best time to fly from Tagbilaran-Bohol to Siargao
The hottest and driest months of Siargao are usually around March and October. Therefore it is always a peak time to come to Siargao in these months, whereas those who want to come to surf should absolutely look forward to go around August to November. Meanwhile, the warm and pleasant season of the year is usually from May to June. On the other hand, the off-peak season is between November to February where the climate during that season is unpredictable with high chances of rain. Be really wary around this period since the weather will be wetter and windier than usual, so it may not be as good of a time to go to the beaches. While accommodation and ticket prices tend to drop this time, it is advisable for visitors to check the weather reports before going to the town around this period.
Main airports available in Tagbilaran-Bohol and Siargao
Bohol–Panglao International Airport – Bohol-Panglao International Airport is no stranger to the frequent flyers here, as the airport is the major airport that serves the province in general as well as the surrounding areas. This airport of Bohol is situated in Tawala, Panglao Island which is about 20 kilometres away from the Tagbilaran city centre. It is a public airport jointly funded by the government and Japanese International Cooperation Agency as well as being operated by the Civil Aviation Authority of the Philippines, opening to the public since 2018 to take over the damaged Tagbilaran Airport with an expanded capacity. This boosted capacity can cater to the increasing passenger traffic to fulfil the tourism demands around the area. A longer 2,500 meters long asphalt runway allows accommodation of larger aircrafts such as Airbus A330. Among the airlines served here include Air Juan, AirSWIFT, Cebu Pacific, Philippine Airlines, Philippines AirAsia and Royal Airways Charter for flights heading to and from destinations such as Caticlan, Cagayan de Oro, Cebu, Clark, Davao, Dumaguete and Manila.
Sayak Airport – The Sayak Airport is a public domestic airport that connects the general area of Siargao Island with other places in the Philippines. The airport can be found at Barangay Sayak of the Del Carmen municipality which is about 4 kilometres away from Siargao centre proper. Just like other airports in the Philippines, this airport is operated by Civil Aviation Authority of the Philippines. It has a runway that is 1,500 meters in length and is made of concrete. Among the airlines that operate in this airport is Cebu Pacific as well as Philippine Airlines with destinations to Cebu, Clark, Tagbilaran-Bohol and Manila. From the airport, it is easy to go in and out to the city area because of the proximity of the airport to the city that makes access much more convenient.
Climate pattern in Tagbilaran-Bohol and Siargao
Siargao, in a similar manner to other regions around Philippines and nearby countries in the Southeast Asia region, is classified as having a tropical rainforest climate in which dry season is shorter or almost negligent whereas rainfall is normally heavy throughout the year. This means Siargao's weather is typically about being under the hot sun for most of the time if not accompanied by rain. Usually, it will be warm and sunny throughout the years with a consistent amount of raining except for typhoon season which the weather can be even more unpredictable with heavy rains and thunderstorm. The average maximum temperature in Siargao around 29 and 33 degree Celsius while the average minimum is around 23 and 25 degree Celsius. Therefore, if you plan to visit Siargao, kindly take account of these climate factors and be sure to book your flight and hotel accordingly.
Highlights in Siargao
Guyam Island - Guyam Island is one of the islands located near the Siargao and found in the Philippine Sea. As such, it is easily accessible from the island, just within a few minutes if you are coming over by boat and has been a staple if you are doing island-hopping around the region. Without doubt, if you are coming over with the island hopping package, there is no entrance fee to this particular island. This island is tear-dropped in shape and has a mesmerizing tropical setup unlike any other, with diamond white sand and shallow reef.
Tak Tak Falls - Tak Tak Falls is pretty much the only falls that can be found within the entirety of Siargao or Siargao Island. While it is much smaller than your usual waterfall, it is definitely not disappointing for the hopefuls. Taking about a 1.5-hour drive from General Luna, the waterfall is great for various activities such as cliff jumping and tree jumping. Even the view from the top of the fall is certainly interesting to look at.