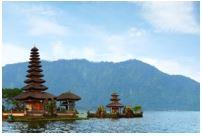 In the Southeast Asia region, the Philippines needs no further introduction as it is known for having various places that are perfect for a getaway. Among these places would be the Tacloban or Tacloban City, a first-class highly urbanized city that is the regional centre of Eastern Visayas. Once being among the most competitive city in the country, it later suffered destruction during Typhoon Haiyan but managed to get up and rebuild themselves again with a lot of places to offer when you are coming by for a visit.
Best time to fly from Tagbilaran-Bohol to Tacloban
The hottest months in Tacloban are usually around May, June and August. Therefore it is considered among the peak times to come to Tacloban in these months. Meanwhile, the warm and pleasant season of the year is usually from March to May or December to February. On the other hand, the off-peak season is between September to November where the climate during that season is unpredictable with high chances of rain and typhoons. It is definitely not a good idea to go to the beach around this period. While accommodation and ticket prices tend to drop this time, it is advisable for visitors to check the weather reports before going to the town around this period. In a nutshell, if you plan to visit Tacloban, do consider the circumstances for each period and be sure to book your flight and hotel early as the reservations will run out fast in a peak season.
Main airports available in Tagbilaran-Bohol and Tacloban
Bohol–Panglao International Airport – Bohol-Panglao International Airport is no stranger to the frequent flyers here, as the airport is the major airport that serves the province in general as well as the surrounding areas. This airport of Bohol is situated in Tawala, Panglao Island which is about 20 kilometres away from the Tagbilaran city centre. It is a public airport jointly funded by the government and Japanese International Cooperation Agency as well as being operated by the Civil Aviation Authority of the Philippines, opening to the public since 2018 to take over the damaged Tagbilaran Airport with an expanded capacity. This boosted capacity can cater to the increasing passenger traffic to fulfil the tourism demands around the area. A longer 2,500 meters long asphalt runway allows accommodation of larger aircrafts such as Airbus A330. Among the airlines served here include Air Juan, AirSWIFT, Cebu Pacific, Philippine Airlines, Philippines AirAsia and Royal Air Way Charter for flights heading to and from destinations such as Caticlan, Cagayan de Oro, Cebu, Clark, Davao, Dumaguete and Manila.
Daniel Z. Romualdez Airport – The Daniel Z. Romualdez Airport or also known as Tacloban City Airport is a public domestic airport that connects the city of Tacloban and its general area with other places in the Philippines, acting as a major gateway into the Eastern Visayas Region from Manila and Cebu. The airport can be found at DZR Airport Complex, San Jose, which is about 13 kilometres away from the town centre of Tacloban. Just like another airport in the Philippines, this airport is operated by Civil Aviation Authority of the Philippines. It has a runway that is 2,138 meters in length and is made of asphalt. Among the airlines that operate in this airport is Cebu Pacific, Philippines AirAsia as well as Philippine Airlines with destinations heading to and from Cebu, Clark and Manila. From the airport, it is easy to go in and out to the city area because there is a handful of transportation available in the Daniel Z. Romualdez Airport that is meant for the visitors, especially the jeepney services and the airport taxi services.
Climate pattern in Tagbilaran-Bohol and Tacloban
Tacloban, just like any other regions around the Philippines and nearby countries in the Southeast Asia region, is classified as having a tropical rainforest climate in which dry season is shorter or almost negligent whereas rainfall is normally heavy throughout the year. As such, Tacloban's weather is typically about being under the hot sun for most of the time. Usually, it will be hot and wet throughout the year with a consistent amount of raining except for typhoon season which the weather can be even more unpredictable with heavy rains and thunderstorm. Since there are numerous cyclones being present around the area, the climate is not exactly equatorial too. The average maximum temperature in Tacloban around 29 and 33 degree Celsius while the average minimum is around 23 and 26 degree Celsius.
Highlights in Tacloban
San Juanico Bridge – San Juanico Bridge is a bridge that crosses the San Juanico Strait from Samar to Leyte in Tacloban that has been around since 1973. Funded with Japanese Official Development Assistance (ODA) loans, it is also known as Philippine-Japan Friendship Highway Bridge with a length of 2.16 kilometres. It is the longest bridge crossing seawater body in the entirety of the Philippines and has been a memorable tourist destination in Tacloban.
Leyte Provincial Capitol – Leyte Provincial Capitol is a historical building in Tacloban which is as the seat of government for Leyte and was once used as the temporary national capital during World War II. Built since 1917 during the American colonial administration, it has been renovated and survived various natural disasters over time, even sustained the recent Visayas earthquake back in April 2019. With a neoclassical architectural design, there are plans to convert the building into a museum once the capital move to Palo is completed.