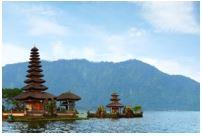 Jeddah is a city in the regions of Hejaz near the coast of the Red Sea and is known to be a major urban centre of western Arabia. It is also the largest city in Makkah with total inhabitants of around 4 million people and is the second-largest city in Saudi Arabia next to Riyadh. The city is also known to be the gateway to get into Mecca and Medina, the Muslims' two holiest cities. Also named as a Beta world city, it is one of the region's primary resort cities with fishing and food industries dominating its economics alongside tourism.
Best Time to Fly from Cagayan de Oro to Jeddah
The best time to fly to Jeddah is from October to March when the weather is less scorching hot. June until August is considered to be the region's hottest time, which also means less tourist traffic. Your main concern when travelling to Jeddah is to avoid the heat and the congestion, so the best time to visit the city would be around October to March. Be sure to book your travel quickly to avoid price increase and accommodation unavailability.
Airport in Jeddah
King Abdulaziz International Airport - This airport has four passenger terminals where one is specifically built to receive the Hajj pilgrims up to 2 million individuals when the Hajj season comes. Hence, this airport is the busiest airport in Saudi Arabia and the third-largest airport in the region. Because of the airport's proximity to the holy city of Mecca, the newly built terminal was designed for the Muslim pilgrims for their ease and comfort during their pilgrimage.
Climate Pattern in Cagayan de Oro and Jeddah
Jeddah undergoes an arid climate where it experiences tropical temperatures. Unlike other cities in Saudi Arabia, Jeddah is still warm in winter ranging around 15 degrees Celcius at dawn and 28 degrees Celcius in the afternoon. Summer is scorching hot and temperatures often reach 40 degrees Celcius and above. Rainfall is quite rare and only occur in small amounts in November and December.
Highlights in Jeddah
Al Shafee Mosque - Named after one of the four great imams in the Sunni Islam, this historical mosque had been restored and beautifully maintained to be one of Jeddah's finest mosques. This building dates back to the 16th century and incorporated Ottoman architecture in its built. The mosque's foundation itself dates back 1,400 years old to the times of Islam's first arrival with Prophet Muhammad (P.B.U.H). Non-Muslims are also welcomed to visit this stunning mosque but must follow the proper dress code and remove shoes when entering the prayer halls.
Souq Al Alawi - Located in Al Dahab street, this souq or marketplace is the most extensive in Saudi Arabia. The market has its stalls lined up into the heart of the ancient metropolis and is still buzzing with activities from traders and pilgrims. Here, you can find all sorts of Arabian antiquities and Islamic art and jewellery as well as traditional dresses. You can bargain for all sorts of things for an array of prices that suit your budget.