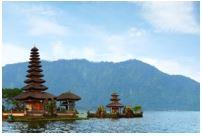 Paris is the capital of France. Paris is known as the City of Light. It is the most populated city in the whole of France. Since the 17th century, Paris has become the centre of finance, diplomacy, commerce, fashion, science and also arts. It is located in the north part of France. It is one of the most visited capital city in the world. Many people visit this city because it has many beautiful and iconic monuments such as the iconic Eiffel Tower, Notre-Dame cathedral and also the majestic Arc de Triomphe. Paris is always referred to as the City of Love and it is one of the most visited destinations among couples. It is well-known for its amazing landmarks and museums. It is also a home for the world's top fashion brands such as Dior, Chanel, Louis Vuitton and many more. If you enjoy eating delicious food, there are many Michelin Star restaurants in Paris.
Best time to fly from Cagayan De Oro to Paris
The best time to visit Paris is from April to June and also from October to November, where the weather is mild and is not too hot. It is the spring and autumn season. Besides, there are not many tourists during this seasons compared to the summer. There will be more available for accommodations and restaurants. The flight prices are more reasonable during these months too. The peak season in Paris is during the summer which is from June to September and during the holiday season from the middle of December till the end of the month. Paris receives a high number of visitors during both seasons. Also, there will be a huge crowd at streets and tourist areas. The off-peak season in Paris happens from January to March. Due to cold weather and heavy rainfall, there are not many visitors choose to have a holiday in the city during this period.
Main airports available in Cagayan de Oro and Paris
Laguindingan Airport - Laguindingan Airport is the main airport in Cagayan de Oro. It serves the area of Cagayan de Oro, Iligan and a few other provinces such as Misamis Oriental, Bukidnon, Lanao del Norteon and Mindanao. It is the second busiest airport in the Philippines and it is classified as a Principal Domestic Airport. This airport is situated around 46 kilometres from the city centre of Cagayan de Oro. The are many airlines that operate in this airport like Cebgo, Cebu Pacific, Royal Air Philippines and Philippines AirAsia. There are many facilities in this airport like shops, ATM machines, restaurants and more. Public transports like taxi are also available. Hence, it will ease you to travel from this airport to your destination.
Charles de Gaulle Airport (CDG) - Paris Charles de Gaulle airport is also known as Roissy Airport. It was opened in March 1974. The airport was named after Charles de Faulle who was the leader of the Free French Forces. It is the largest international airport in France and the second largest airports in Europe. The distance between the airport and the city of Paris is about 25.3 kilometres. The airport is also connected to the city with multiple ways such as via train, bus and also taxis.
Climate pattern in Cagayan De Oro and Paris
Paris has a Western Europe oceanic climate. It is affected by North Atlantic Current. The climate is mild and moderately wet in the city all year long. During summers it is warm with a pleasant temperature. Hence, it is ideal for outdoor activities. The highest average annual temperature in Paris is around 26 degrees Celsius and the lowest is 4 degrees Celsius. You can plan your trip earlier by referring to the climate report so that you can bring suitable attires depending on the season there.
Highlights attractions in Paris
Tuileries Garden - Tuileries Garden is located between the Place de la Concorde and Louvre. This beautiful garden is a perfect place for visitors to get fresh air and relax. Visitors can leisurely stroll around the garden while enjoying the beautiful view of the museums and monuments nearby. There are a few beautiful sculptures and ponds in this garden. If you visit this garden, make sure you take many beautiful photos.
Eiffel Tower - Eiffel Tower is an iconic tower in Paris. It is synonym with Paris. It was built between the years of 1887 to 1889 and stand on 324 meters tall. Hence, it is the tallest building in Paris. It is one of the most visited attractions in Paris. The tower had three levels where there are restaurant and place for visitors to go up to enjoy the sightseeing. Eiffel Tower has now become the most recognizable monuments in the world. Many movies have been shot near this monument. It is also a popular place for lovers to confess their love.
Luxembourg Gardens - Luxembourg Gardens is the best park in Paris. The garden was built when Palais du Luxembourg was built. There is a large octagonal fountain pool located in the middle of the park. There are also two terraces lined with statues, geometric rows of flowerbeds and also shrubbery. There are also many chairs placed for visitors to sit. Many locals would come to relax and have a picnic here.