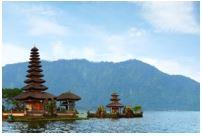 Being the second most visited country in the world, China offers a lot of attractions and an enhanced tourist environment. One of the attractions is the pearl of China's thriving tourist industry, Guilin. Famous for its magnificent natural beauty and historic treasures, Guilin is a destination that tourists should not miss out on!
Best time to fly from Cebu to Guilin
Guilin has the climate of monsoon-influenced humid subtropical. It has short, mild winters and long, humid summers. The average temperature all-year-round is around 20 degrees Celcius. The best time to visit Guilin is around April to October, which is the summer and autumn seasons. During summer, although it rains quite frequently, visiting there in rain and fog may make you feel as graceful as a fairy. It would be a great pity if you do not enjoy the misty rain of Li River during your Guilin travel. However, tourists are advised to take preventive measures to avoid heatstroke as the temperature might be quite high when it is not raining. Autumn, being the golden season for tourism might be the ideal time to visit Guilin as it offers clear and cool weather and tourists may comfortably stroll around the city. Nevertheless, tourists should avoid going to Guilin during the Chinese National Day Holiday as locals would seemingly move around a lot.
Main airports available in Cebu and Guangzhou
Mactan–Cebu International Airport - The Mactan–Cebu International Airport is an international airport that connects the city of Cebu with the other countries. The airport is located in Lapu-Lapu City on Mactan Island. It is the second busiest international airport in the Philippines. The airlines operating in this airport include AirAsia Philippines, Cebgo, Cebu Pacific, PAL Express, and Philippine Airlines. This airport consists of two different terminals and it has many interesting shops and eateries within the airport that you may find convenient. To go in and out of the airport is easy as there are many types of transportation available in The Mactan–Cebu International Airport for the visitors.
Guilin Liangjiang International Airport - Serving the city of Guilin, Guilin Liangjiang International Airport is located about 28 kilometers southwest of the city center. This airport serves as the hub for Air Guilin. Carriers such as Air China, China Eastern and China Southern Airlines service Guilin from Beijing, Shanghai, Guangzhou, Hangzhou, Chongqing, and other larger Chinese cities. This airport is rather small with one terminal, yet still receives flights from many larger Asian cities. Furthermore, this airport's facilities include a business center, a small branch of the Bank of China, various restaurants operating during flight times and multiple one-stop travel shops for all your flying needs.
Climate pattern in Cebu and Guilin
The climate of Guilin is typically warm and humid all-year-round. In Guilin, the winter begins dry but becomes progressively wetter and cloudier. Spring is generally overcast and rainfall is frequent, while summer continues to be rainy despite it being the sunniest time of the year. Autumn is usually sunny and dry. The average maximum temperature in Guilin is 28 degrees Celcius while the average minimum temperature is 8 degrees Celcius. If you plan to visit Guilin, make sure to book your flight and hotel before the visit to avoid any inconveniences especially during peak season.
Highlights in Guilin
Li River – Cruising from Guilin to Yangshuo which is around 80 kilometers of the waterway is a must for tourists who are visiting Guilin. This cruising activity is also called as Li River Essence Tour. Throughout the journey, tourists will be greeted by the picturesque view of the blue sky, green mountains with strange rocks and the clear water. Aside from that, you will also be able to board on a comfortable cruise and appreciate attractions like the Yellow Cloth Shoal which was printed on the note CNY 20.
Elephant Trunk Hill – Located in the center of Guilin city, Elephant Trunk Hill is considered one of Guilin's famous landmark sceneries. The hill resembles a giant elephant sucking the water from Li River with its trunk, hence, earning its name. Atop the hill, there is Puxian Pagoda, a brick tower that was built in the Ming Dynasty (1368-1644).
Reed Flute Cave – Karst landform is not foreign in Guilin as there are a lot of karst caves to be explored. Reed Flute Cave is considered the most magnificent karst cave. Known as one of the must-see places in Guilin, the cave is like a beautiful underground palace consists of a large number of exquisite stalagmites, stone pillars, stone mantles, and stone flowers. Going deep into the cave, the Crystal Palace is like a fairyland under the vibrant lights.