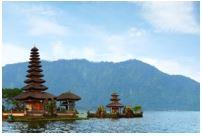 Hobart is the capital city and most populated city of the Australian island state of Tasmania. With a population of approximately 241,000 which is over 40% of Tasmania's population, it is the least populated Australian state capital city and listed in the top 2 smallest if territories are considered after Darwin, Northern Territory. Hobart founded in early 1804 as a British penal colony called Hobart, previously known as Hobart Town or Hobarton, is Australia's second eldest capital city after Sydney, New South Wales.
Best time to fly from Cebu to Hobart
Best time to fly to Hobart from Cebu is in December until the end of March. It is because Hobart's climate is colder than most Australian metropolises. If you are looking to spoil in outdoor activities and want some heat from the sun, there's no better period to visit Hobart than in summer which is starts in December until the end of March. A popular time to visit Hobart, weather sensible which is in December to end of February which has pleasantly warm weather with relatively low rainfall.
Main airports available in Cebu to Hobart
Mactan–Cebu International Airport – The Mactan–Cebu International Airport is an international airport that connects the biggest city of Cebu with the other place located near the area of it. This airport also listed is the top 2 most crowded international airports in the Philippines. The airport is in Lapu-Lapu City on Mactan Island, a part of Metro Cebu. There are plenty of airlines that operate in this airport, for example, AirAsia Philippines, Cebu Pacific, Cebgo, PAL Express, and Philippine Airlines. This airport consists of two dissimilar types of terminals to ease the passengers. The Mactan–Cebu International Airport has lots of interesting shops and restaurants inside the airport so you can eat or shop while waiting for the plane to depart or arrive from here. To go out and in of the airport is easy because the airport provides services such as there are many types of public transportation available in The Mactan–Cebu International Airport for everyone to use here daily.
Hobart Airport - Hobart Airport is a domestic airport situated in Cambridge, 17.2 km (11 mi) northeast of Hobart. It is the main passenger airport in Tasmania. The airport keeps a skirted international and domestic terminal. The Federal government maintained this airport as it is operated by the Tasmanian Gateway Consortium under a 99-year lease. The primary airlines that served the airport are Qantas, Virgin Australia, Jetstar Airways, and Tigerair Australia operating domestic flights mostly to Sydney airport and Melbourne airport. There is one airline operator that provides flights from Cebu to Hobart Airport, which is Cathay Pacific daily until the present.
Climate pattern in Cebu to Hobart
Hobart have four seasons every year. Summers seasons are warm with a maximum average temperature of 23.5°C while the average minimum temperature during the pleasant winters can drop to 5.5°C. Though Hobart is crowded in summer seasons, the relaxed weather makes it an ideal time for outdoor enthusiasts and families. We endorse you to book your visit in advance to avoid any last-minute disturbances. If you want to avoid the crowds, you can come to Hobart in April or May when there is a least in crowds and prices, but the weather still not very cold and comfortable.
Highlights attractions in Hobart
Mount Wellington - Mount Wellington is a beautiful and breath-taking mountain in the southeast coastal region of Tasmania, Australia. It is the summit of the Wellington Range and is within the Wellington Park preserved park. Mount Wellington situated at the foothills of the mountain is much of Tasmania's capital city, Hobart. Feel free to visit here and see for yourself.
Museum of Old and New Art - The Museum of Old and New Art (MONA) is an art museum situated within the Moorilla winery on the Berriedale point in Hobart, Tasmania, Australia. It is the biggest privately sponsored museum in the Southern Hemisphere. MONA holds modern, ancient, and contemporary art from the David Walsh collection. Known for its hub themes of death and sex, the museum has been labelled by Walsh as a "subversive adult Disneyland".
Royal Tasmanian Botanical Gardens - The gardens were recognized in 1818 and it is listed in the top 2 oldest Botanical Gardens in Australia. The Sydney Botanic gardens were initiated two years earlier. The land was formerly occupied by the Muwinina people. Archaeological digging has founded extensive shell middens and antique stone artefacts dating back more than 5000 years.