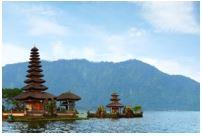 Shenzhen is a city located in the Chinese province of Guandong, bordering with south Hong Kong. The city is well known for the technology hub and known by media as the next Silicon Valley and China's Silicon Valley. Apart from that, the city has also been ranked second on the list 'top 10 cities to visit in 2019' by Lonely Planet. The city is quite packed as local authorities estimate the population might reach 20 million in a few years.
Best time to fly from Cebu to Shenzhen
Shenzhen has a humid subtropical climate. The winter in Shenzhen is mild and relatively dry. Fog is common in winter and spring. It can be heavy at late midnight and early morning. The spring is the cloudiest time of the year as it will usually be raining and sometimes there is a monsoon. The best time to visit Shenzhen is from October to December, where the temperature is pleasant and cool.
Main Airport available in Cebu and Shenzhen
Mactan-Cebu International Airport – Mactan-Cebu International Airport is an international airport that serves the people in Cebu City and some parts of Central Visayas. There are two terminals in which terminal 1 was built in 1990 ad terminal 2 or also known as Mactan-Cebu International Airport Terminal 2 was opened to the public in 2018. Among the airlines that works with the airport are Air Juan, AirSWIFT, Asiana Airlines, Cathay Pacific, Cebu Pacific, Cebu Pacific operated by Cebgo, China Eastern Airlines, China Southern Airlines, Emirates, EVA Air, Jeju Air, Jin Air, Juneyao Airlines, Korean Air, Lucky Air, Pan Pacific Airlines, Philippines Airlines, Philippines Airlines operated by PAL Express, Philippines AirAsia, Royal Air Philippines, Scoot, Sichuan Airlines, Silk Air, T'way Airlines, Tigerair Taiwan and XiamenAir. The airport is facilitated with great facilities such as a restaurant to dine and waiting area.
Shenzhen Bao'an International Airport – Shenzhen Bao'an International Airport is the airport that serves the Guandong Province. The airport is located at the east bank of the Pearl River near Huangtian and Fuyong Villages in Bao'an District. Several airlines work with the airport. Among them are AirAsia, Air Busan, Air China, Asiana Airlines, Cebu Pacific, Chengdu Airlines, China Eastern Airlines, China Southern Airlines, Chongqing Airlines, China United Airlines, Donghai Airlines, and many more. The airport is well facilitated with waiting area, information counter, restaurants, and more.
Climate pattern in Cebu and Shenzhen
Both of Cebu and Shenzhen is located in an Asian country. However, the climate in Cebu might differ from the climate in Shenzhen. The climate of Cebu is practically a bit warm while in Shenzhen it is mainly cool except for the summer. Shenzhen will be a great place for people who loves the cool temperature and rarely experience autumn and spring. While Cebu is great for those, who are seeking tropical vibes, if you want to visit Shenzhen, make sure you make the early booking as it can be quite popular, especially during winter.
Highlights in Shenzhen
Sea World – Sea World is a popular plaza where there is a lit of western and European style restaurants, cafes, and club. The main attraction in Shenzhen is the water fountain display. The show will start at 7.00 pm and 8.00 pm every day. There is an additional show at the weekend at 9.00 pm. Besides, there is a lot of food and other attractions here.
Tien Hou Temple - Tien Hou Temple is a historic temple that was built during the Song Dynasty. It has been destroyed and rebuilt several times. The temple is dedicated to worship the goddess of the sea, Tian Hou. The temple offers a unique experience where you can observe the historical building and painting as well as the statue.
Happy Valley – Happy Valley is a theme park that has nine themed areas. There is also a waterpark that opens between May and October. It is a perfect place for you to spend time with family or beloved one. Among the best attractions, there are Cartoon City and Gold Mine Town where there are lots of rides.