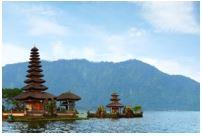 Capital of Poland is that the capital and largest town of Poland. The metropolis stands on the Vistula River in eastern Polska and its population is formally calculable at one.78 million residents at intervals a bigger metropolitan space of three.1 million residents, that makes capital of Poland the eighth most-populous capital town within the European Economic Community. Capital of Poland is associated alpha world town, a severe international tourer destination, and a major cultural, political and economic hub.
Best time to fly from Cebu to Warsaw
Capital of Poland experiences a good vary of climate conditions throughout the year thanks to its maritime influences from the north Baltic, and many continental influences to the east. Winters within the town are glorious for being long and harsh, whereas the summers will be hot and wet, with notably significant rains in the Gregorian calendar month. The tourer season lasts for summer, though several like better to visit the town in spring (April/May) and time of year (September/October), as these shoulder months gift milder temperate conditions with less rain, whereas still giving much sunshine. The bonus of spring and time of year is that town is a smaller amount full, and edifice rates are typically but what they're in summer.
Main airports available in Cebu and Warsaw
Warsaw Chopin airport - Warsaw Frederic Chopin airfield a lot of unremarkably said as Chopin airfield or capital of Poland-Chopin airfield, is a world airfield set within the Włochy district of the wealth of Poland, Poland. As Poland's largest, covering 834 hectares (2,060 acres) of land, and busiest airfield, capital of Poland Chopin handles just below four-hundredth of the country's air traveller traffic. Capital of Poland Chopin handles more or less three hundred regular flights daily associated an ever-rising range of charters. London, Chicago, Frankfurt, Paris, and capital of The Netherlands are the busiest international connections, whereas Cracow, Wrocław, and Gdańsk are the foremost common domestic ones.
Mactan-Cebu International Airport - Mactan–Cebu International Airport organized in Central Visayas territory, is the second busiest overall plane terminal in the Philippines that serves Cebu City and its metropolitan locale comparatively as the Central Visayas. It is orchestrated in Lapu-Lapu City on Mactan Island, a touch of Metro Cebu. The plane terminal is controlled by the Mactan–Cebu International Airport Authority. It is the world's first broad retreat plane terminal
Climate pattern in Cebu and Warsaw
June-August, you may notice the congestion around common tourer attractions, therefore, expect longer queues slightly. The temperatures vary from 12˚C to 22˚C in the Gregorian calendar month and 14˚C to 25˚C in the Gregorian calendar month. September-October edifice rates are typically cheaper, and temperatures are milder. These vary from 9˚C to 18˚C in September and 4˚C to 13˚C in October. November-MarchWinters in the capital of Poland is long and cold with many falls of snow. Temperatures vary from -2˚C to 3˚C in Gregorian calendar month and -4˚C to 1˚C in Jan, therefore pack some thermal wear.
Highlights attractions in Warsaw
Old Town - After you tour a historic middle, you're unremarkably out for real, untouched design and monuments. But once Warsaw's experiences within the twentieth century, the magic of this quarter is within the careful and devoted reconstruction allotted up to 1962. Once nearly nine-tenths of the town was done in, the previous city's rebirth was an unbelievable exploit that has attained it's previous Town United Nations Educational Scientific and Cultural Organization World Heritage standing.
Royal Route - It happens that just about all of Warsaw's historic landmarks are on one axis starting at the Castle sq. and continued south for fifteen kilometres close to before inward at Wilanów Palace. On this line are churches, parks, palaces, educational establishments and plush townhouses.
Łazienki Park - Warsaw's largest park is an associate anchor on the Royal Route and is an excursion of alternative for families and couples on the weekend. The park kicked off because the royal baths (Łazienki interprets to "baths") and was enriched within the eighteenth century by a grand set up throughout the reign of King Stanisław II Gaius Octavianus. In these seventy-six leaved hectares are palaces, pavilions, two orangeries, associate amphitheatre, a planetarium, follies, promenades, water options and monuments of national standing.