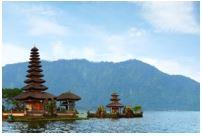 Pusan or what is known now as Busan Metropolitan City is the second-most populous city after Seoul. It has become South Korea's economic, cultural and educational centre. It is also the largest industrial area. The city has some of the country's best such as Korea's longest river; The Nakdong and also Korea's largest beach, Haeundae Beach. Other than that, the city is known to have hot springs, nature reserves and great seafood due to its function as a massive seaport.
Best time to fly from Clark – Pampanga to Busan
Seeing Busan is a city located by the sea, it is a good time to visit the city during the summer as the tourists will be able to enjoy the sun and do some outdoor activities. There are not many crowds too as they would try to avoid the sun. This would be between May to September. Many would avoid going to the city in October as it is the winter season and the temperature can be quite rough.
Main airports available in Clark – Pampanga to Busan
Clark International Airport – Clark International is an airport that serves the Central Luzon area. It is located in Pampanga, which is between the city of Angeles and also Mabalacat. It is also located within the Clark Freeport Zone. The airport got its name from the Clark Air Force Base which happens to be the largest overseas base of the United States Air Force. With the latest expansion, the airport now may accommodate up to 1 million passengers. The airport also has facilities to accommodate cargo flights. Those from Manila will need to fly to different parts of Philippines first such as Cebu, Cagayan de Oro or Puerto Princesa where only then are they able to fly to Clark. Some of the airlines that operate here are Philippines Airlines, Scoot, Royal Air Philippines, Korean Air and many more.
Gimhae International Airport – Gimhae International Airport got its name from a city nearby called Gimhae. It used to be for military purposes then in 2018. It was opened for public. The airport is expected to go through a major expansion in 202 and to be completed in 2026. Filipinos should be thrilled as there is a direct flight from Manila to Busan via Philippine Airlines. Other than this, there are Cathay Dragon, Thai Airways, Korean Express Air and many other airlines that operate here.
Climate pattern in Clark – Pampanga and Busan
Busan is a city that has a cooler version of a humid subtropical climate. It does not have too low or too high of a temperature. May to July is the spring season and early summer. It is hot but not any hotter because it is located nearby the ocean. In summer and early autumn, however, can be hot and humid. The city also receives typhoons occasionally.
Highlights attractions in Busan
Busan Tower – Busan Tower is 120 meters high and is located at Yongdusan Park. It was built in 1973 for entertainment purposes. Therefore, the tower is used to see a panoramic view of the city from its observation deck. Visitors will be able to see the sea. It also has a café for those who would like to spend some time looking at the view. At the base of the tower, there are several galleries and a gift shop.
Gamcheon Culture Village – Gamcheon Culture Village is an actual village located in Saha District. The streets have steep steps, winding alleys and most importantly, brightly painted houses. The village has been around since the 1920s where it used to be the village of poor people. Now it has been reborn as a cultural hub to attract tourists. Many tourists would visit this village to capture the beauty of the village now.
Jagalchi Fish Market – Busan is a city that has become a big seaport. Therefore there is an abundance of seafood that is brought in. Jagalchi Fish Market is one of the famous markets with a large array of seafood. There is an indoor and outdoor market with restaurants who will be able to cook the seafood of your choice on the spot. Some of the choices are prawns, squids, shellfish and even whale meat.