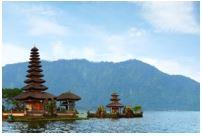 Poland was known as one of the survival city after the war and always sparked curiosity among tourist about the aftermath of war. Warsaw is notable among Europe's capital cities not for its size, its age, or its beauty but its indestructibility. It is a phoenix that has risen repeatedly from the ashes of war and proved that a city can still develop after its fall.
Best time to fly from Clark Pampanga to Warsaw
The best time to visit Warsaw is between June and August. Although these months constitute Warsaw's peak season, summer's pleasant temperatures (which hover in the 50s, 60s and 70s) and ample seasonal activities make up for dealing with larger crowds at attractions. If you're sticking to a tight budget, you'll score discounted rates on rooms and flights between December and February (Warsaw's winter) thanks to the region's chilly 20- to 30-degree weather. March to May and September through November (the city's spring and fall seasons) are also cost-effective times to visit, with May and September providing relatively comfortable temps in the high 40s to high 60s.
Main airports available in Clark Pampanga and Warsaw
Clark International Airport – It is an international airport located within the Clark Freeport Zone between Angeles and Mabalacat in the province of Pampanga, Philippines. It is located 43.2 NM (80.0 km; 49.7 mi) northwest of Manila. CRK is accessible through the Subic–Clark–Tarlac Expressway. Clark serves Central Luzon, Northern Luzon, and to an extent Metro Manila. The name is derived from the former American Clark Air Force Base which was the largest overseas base of the United States Air Force until it was closed in 1991 and handed over to the Government of the Philippines.
Warsaw Frederic Chopin Airport – It is commonly referred to as Chopin Airport or Warsaw-Chopin Airport, is an international airport located in the Włochy district of Warsaw, Poland. As Poland's largest, covering 834 hectares (2,060 acres) of land, and busiest airport, Warsaw Chopin handles just under 40% of the country's air passenger traffic. Warsaw Chopin handles approximately 300 scheduled flights daily and an ever-rising number of charters. London, Chicago, Frankfurt, Paris, and Amsterdam are the busiest international connections, while Kraków, Wrocław, and Gdańsk are the most popular domestic ones. Warsaw Chopin Airport is, with 17.7 million passengers in 2018, the busiest airport in the newer EU member states. It is formerly known as Warsaw-Okecie Airport (Port lotniczy Warszawa-Okęcie) or Okecie International Airport.
Climate pattern in Clark Pampanga and Warsaw
In Warsaw, the climate is cold and temperate. There is significant rainfall throughout the year in Warsaw. Even the driest month still has a lot of rainfall. According to Köppen and Geiger, this climate is classified as Dfb. In Warsaw, the average annual temperature is 7.7 °C. About 501 mm of precipitation falls annually. The driest month is January, with 22 mm of rainfall. Most precipitation falls in July, with an average of 71 mm. The warmest month of the year is July, with an average temperature of 18.2 °C. In January, the average temperature is -3.5 °C. It is the lowest average temperature of the whole year. The difference in precipitation between the driest month and the wettest month is 49 mm. The average temperatures vary during the year by 21.7 °C.
Highlights attractions in Warsaw
Old Town - The magic of this quarter is in the detailed and faithful reconstruction carried out up to 1962. After almost nine-tenths of the city was wiped out, the Old Town's rebirth was an incredible feat that has earned it Old Town UNESCO World Heritage Status as you pick your way along alleys and passageways, past guildhalls, churches and burgher houses you'd never imagine that this was all just a pile of debris 70 years ago. A couple of sights that we haven't included on the list below are Canon Square, a triangular plaza enclosed by tenements that once house canons of the Warsaw Chapter, and St John's Archcathedral, holding the tomb of Stanisław II Augustus, the last King of Poland.
Royal Route - It happens that nearly all of Warsaw's historic landmarks are on a single axis beginning at the Castle Square and continuing south for 15 kilometres or so before arriving at Wilanów Palace. On this line are churches, parks, palaces, academic institutions and plush townhouses. The three residences that give the route its "royal" title are the Royal Castle at the top, Łazienki Palace in its stunning eponymous park, and Wilanów Palace at the southern terminus. All three are absolutely essential, resonating with the wealth and might of the Polish-Lithuanian Commonwealth of the Renaissance and Baroque periods.