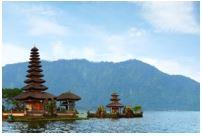 Sydney is the largest city in Australia and the capital of the state of New South Wales. Sydney has a population of 4.34 million metropolitan areas and an area of ​​12,000 square kilometres. Its inhabitants are called Sydneysiders and Sydney is known as the Harbor City, the City of Villages and the Emerald City. Sydney is one of the most multicultural cities in the world, which is reflected in its role as a major destination city for immigrants to Australia. The first British colony in Sydney, Australia was founded in 1788 at Sydney Cove by Arthur Phillip, the commander of First Fleet. Located in a bay in the Tasman Sea, Sydney is built on a low hill around Port Jackson. The city is home to the Sydney Opera House and Harbour Bridge. National parks, bays and rivers surround the metropolitan area. The city is home to a variety of parks, such as Hyde Park, Royal Botanical Gardens and National Parks. Together with Sydney Harbour, this is a major factor that makes this city one of the most beautiful cities in the world. 
Best time to fly from Dipolog to Sydney
The peak and busiest times of the Sydney area in August followed by February and May. Hotel prices, as well as flight tickets, will be higher than any other months. However, you can still get great deals if you book a flight or accommodation ticket earlier. The lesser month with travellers is in July. You can get cheap flight tickets and hotels if you are visiting Sydney that month.
Main airports available in Dipolog and Sydney
Dipolog Airport – this airport is an airport that operates for Dipolog city. This Dipolog city is the capital city of Zamboanga del Norte. By considering its classification, this Dipolog Airport is one of the busiest airports in the Mindanao. Civil Aviation Authority of Philippines or also known as CAAP classify Dipolog Airport as a secondary airport. The CAAP is one body of the Department of Transportation that accountable for the operation of airports in the Philippines except for international airports. This Dipolog Airport had 75,751 passengers in 2005.
Sydney Airport – It is also known as Kingsford-Smith Airport and Sydney Airport. This airport is located in the Mascot settlement in Sydney, Australia. The airport is the only airport serving Sydney and the main hub for Qantas. The airport is also a secondary hub for Virgin Australia and Jetstar Airways. Located next to Botany Bay, the airport has three runways. Sydney Airport is one of the oldest airports in the world that operates continuously and is the busiest airport in Australia by handling around 35.9 million passengers in 2010 and 289,741 aircraft movements in 2009. The airport was ranked 28th as the busiest airport in the world in 2009. The airport is operated by Sydney Airport Corporation Limited (SACL). Flights from Sydney are connected to all states and territories from Australia. There are currently 47 domestic flights directly connected with Sydney.
Climate pattern in Dipolog and Sydney
According to the climate classification by Koppen, Sydney has a humid subtropical climate. Sydney has warm summers and cool winters. January, February and March are the hottest months in Sydney. However, January is the hottest among all where the temperature can be as high as 27.2 °C.
Highlights in Sydney
Sydney Opera House – Sydney Opera House has become a very famous and unique tourist destination since the 20th century. It has a unique building design so that it becomes an icon for Sydney. Besides, this building is a place to display various kinds of performances such as theatre, ballet and other beautiful works of art.
Sydney Harbour Bridge – Sydney Harbour Bridge is a beautiful tourist attraction for tourists. This bridge is the main connecting line when crossing the Port of Sydney with the North of Sydney. According to Guinness World Records, this bridge is the widest in the world. On this bridge, there are railroad tracks, bicycles, motorized vehicles and sidewalks.
Bondy Beach - Bondi Beach is one of the famous beaches and is located around the outskirts of Sydney. Bondi Beach has white sand and it is located 7 km from the East of Sydney's central business district.