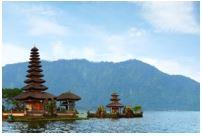 Melbourne is a fantastic Australian city on the southern coast of the country. It is the capital of the state of Victoria and Is second only to Sydney in terms of the population. This beautiful city is the cultural hub of Australia, considered to be the most vibrant city in the country. It is fair to say that Melbourne and Sydney have always competed to be the best city in Australia. The Melbourne City Centre is a bustling historic neighbourhood that provides everything from entertainments of all sorts. To shopping and an array of activities and places to visit such as museums, wildlife parks, and an aquarium. Not to mention the breathtaking and serene Yarra Valley and Dandenong Ranges which should not be missed. Besides that, the diverse and vibrant culture of its people enriches the fields of drama, music, art, and of course, literature, which makes Melbourne a very vibrant city to visit. And for those who enjoy the party scene, Melbourne nightlife is something that must be experienced personally.
Best time to fly from Dumaguete to Melbourne
In Australia's summer months of December to February, Melbourne is usually crowded with hot, sweaty tourists as this is considered as Melbourne's peak season. It can be said that the busiest months for tourism in Melbourne is in January, followed by March and July. Prices for hotels and flights will be most expensive during these months, though you can save if you purchase well in advance. Meanwhile, winter in Melbourne is from June through August bringing in cold weather and fewer travellers. Those willing to visit at these times will likely find it the least expensive month.
Main airports available in Dumaguete and Melbourne
Sibulan Airport – Sibulan Airport or also called as Dumaguete Airport is the main airport that serves the city of Dumaguete. It only operates for domestic flights like Philippine Airline by PAL Express, Cebu Pacific by Cebgo and Cebu Pacific. This airport is located only 3.1 kilometres or an 11-minute taxi ride from the city centre. The taxi fare from the airport will be around PHP165.87. There are no direct flights from Dumaguete to Kuala Lumpur however Philippine Airlines fly to Kuala Lumpur from Sibulan airport with either a transit in Manila.
Melbourne International Airport (MEL) – Melbourne International Airport is the second largest airport in Australia. You can fly to 73 destinations with 39 airlines in scheduled passenger traffic. Flights are departing from one of its four terminals (Terminal 1, 2, 3 and 4). The route with the most departures is the route to Sydney (SYD) with an average of 525 flights from Melbourne International every week. The top international destinations from here are Auckland (AKL) and Singapore (SIN). The two longest flights are Melbourne (MEL) to Vancouver (YVR) that takes around 14 hours and 50 minutes and Melbourne (MEL) to Doha (DOH) with a flight time of 14 hours and 45 minutes. Qantas is the largest airline here by counting the number of departures with around 695 scheduled take-offs every week. The second-largest operator from Melbourne International is Virgin Australia.
Climate pattern in Dumaguete and Melbourne
Average temperatures in Melbourne vary somewhat. The temperatures feel nice most of the year, excluding some cold weeks in the winter, with a fair chance of precipitation about half of the year. If you are looking for the very warmest time to visit Melbourne, the hottest months are January, February, and then March. If dry weather is what you are after, the months with the lowest chance of significant precipitation in Melbourne are January, February, and then March. Melbourne has slightly muggy months, with moderately humid months on the other side of the year. The least humid month is January and the most humid month in June. Wind in Melbourne is remarkably calm. The windiest month is January, followed by February and March. The best times to visit Melbourne for ideal weather are from late January to early May.
Highlights attractions in Melbourne
Eureka Tower - The Eureka Tower is essentially an apartment building, with a fantastic view, especially on the 88th floors of this tower. The Eureka Skydeck 88 is the highest viewpoint within a building in the earth's southern hemisphere and offers the best view of the entire city. It also has features such as the Terrace, and the Edge, which makes you stand on a single piece of glass, 300 meters above the ground. The Eureka Tower offers a perspective of the city, which you cannot get from anywhere else.
Queen Victoria Market - Queen Victoria Market is a 141-year old, large open-air market in Melbourne, Australia. The market is a major landmark of the central business district of Melbourne, serving as a retail and wholesale hub since the late 1860s. The famous market is spread across two blocks, with one block bound by Victoria Street and the other block bound by Queen Street – both streets from which Queen Victoria market gets its name. You will find a collection of diverse lifestyle, food, and cultural items, including jewellery, speciality goods, handicrafts, fresh produce, clothing, souvenirs, and gourmet foods at the market.
Royal Botanic Gardens - The botanical gardens of Melbourne are famous tourist attractions and also renowned in the field worldwide. They house a collection of different plants and vegetations, contained in the various lawns in the gardens. The Royal Botanic Gardens are vast, serene, and picturesque, adorned with many small monuments and pillars all over. They are home to one of the leading research centres in the area of botany. The gardens attract thousands of visitors every year for their vast ecology, with over 10000 species of native and non-native plants, and also the fauna which inhabits these habitats.