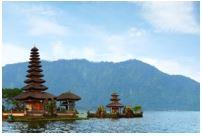 Auckland is a capital municipality in the North Island of New Zealand. The most crowded city area in the country, Auckland has a city population of around 1,631,000 based on June 2018 statistics. Auckland situated in the Auckland area and the area governed by Auckland Council that will consist of outlying rural areas and the islands of the Hauraki Gulf, causing in a total population of 1,695,965. Auckland is a multicultural, different, and diverse city, home to the biggest Polynesian residents in the world. 
Best time to fly from Zamboanga to Auckland
The right times to visit Auckland are from March until the end of May and between September until end of November annually. These take months offer pleasant temperatures, mostly warm days, excluding May and fewer tourist crowds. During high season from December until end of February, you'll encounter with increases of visitors and high flight tickets and hotel prices. Still, you'll also find warmer temperatures and fewer rainfall showers. Between month to visit is from June until the end of August, both the environment and tourism least.
Main airports available in Zamboanga to Auckland
Zamboanga International Airport – Zamboanga International Airport is the major airport serving Zamboanga City in the Philippines. Zamboanga International Airport established in the Moret Field, Barangay Canelar, Zamboanga City. It is an airport providing the Batanes section, Philippines. It is Mindanao's top 3 busiest airport after Francisco Bangoy International Airport in Davao City and Laguindingan Airport in Cagayan de Oro City. The airlines that use in this airport such as AirAsia Philippines, PAL Express, Cebgo, Cebu Pacific, and Philippine Airlines. To go in and out from this airport is easy because there are many types of land public transportation accessible in Zamboanga International Airport for the visitors.
Auckland International Airport - Auckland Airport is full of activity and leading airport in New Zealand, with more than 21,000,001 passengers in the year ended March 2019. The airport is positioned near Mangere, a residential neighbourhood, and Airport Oaks, a service centre suburb 22 kilometres (13 mi) south of the Auckland city centre. It is both an international and domestic base for Air New Zealand, and as the New Zealand base for Jetstar Airways and Virgin Australia. The airport is one of New Zealand's most substantial infrastructure assets, produce thousands of new jobs for the area. It handled 72 % of New Zealand's international air passenger departures and arrivals in 2000. There is no flight available from Zamboanga International Airport to Auckland International Airport until the present.
Climate pattern in Zamboanga to Auckland
The weather pattern in Auckland is moderate and warm. There is frequent rainfall throughout the year in Auckland. Even the driest month still has several of rainfall. This climate is excellent, based on the Köppen-Geiger climate class. The average yearly temperature in Auckland is 15.4 °C while the rainfall here averages 1286 mm. The month of February is the hottest month throughout the year. The temperature in February averages 19.6 °C. In July, the average temperature is 10.1 °C. It is the lowest average temperature of the whole year.
Highlights attractions in Auckland
Auckland War Memorial Museum - The Auckland War Memorial Museum Tāmaki Paenga Hira or described as the Auckland Museum is one of New Zealand's most significant combat memorials and museums. Its collections focus on New Zealand history with especially the history of the Auckland Area, military history, and natural history. Feel free to pay a visit at this point and see for yourself the excitement of this spot that will blow your mind away.
Sky Tower - The Sky Tower has stood tall at 331 meters as a symbol of Auckland's skyline for more than 20 years. The Sky Tower situated in the heart of Auckland and you can go there by land public transportation easily. It's a thrilling centre of adrenaline marvellous dining, activities, and breath-taking views. Feel free to visit here and see for yourself the thrill of this location that will blow your mind away.
Waiheke Island - In lifestyle, landscape, and knowledge, Waiheke is a world away. The white sandy beaches located in Oneroa, Onetangi hill softly down into the Hauraki Gulf, and Palm Beach and are perfect activities such as for kayaking, swimming, or having a picnic. If you're a tourist, explore the island's trails which meander along cliff tops, down to the shores and into cool resources of native forest. At the eastern end of the island, the Stony Batter boardwalk leads you to alternative tunnels and a system of World War II rifle emplacements.