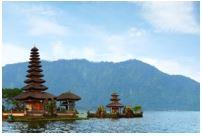 Darwin, Northern Territory, Australia is the paradise for adventure seekers. Explore the laid-back city that is rich with aboriginal heritage, multicultural backgrounds, and tasty cuisines. You will feel you are living the life when you dine out of fresh seafood, taking a stroll at Darwin botanic gardens and shop till you drop at the famous districts. Tourist attractions are also numerous here in Darwin. You can swing by safaris like Nitmiluk National Park, Kakadu National Park. Or maybe you can fill your tummy with happiness at Mindil Beach Sunset Market where you can taste Thai, Sri Lankan, Portuguese, Greek, Indian, Chinese, Brazilian and Malaysian food without going out from the country! 
Best time to fly from Zamboanga to Darwin
Best time to visit Darwin is during the dry season that starts from April till September, the clear sky and with balmy nights making the plan for sightseeing around the city run smoothly. The wet season in Darwin begins in October where you need to expect the unexpected for the weather. Thunderstorm, sudden showers, risk of cyclones and flood are something you might want to be alarmed before you go out. If you visit Darwin during the wet season, make sure you check the weather forecast regularly before planning any outdoor activities.
Main airports available in Zamboanga and Darwin
Zamboanga International Airport – Zamboanga International Airport boasts of being Mindanao's third busiest airport. Serving Zamboanga City, the airport gained international airport label by Civil Aviation Authority of the Philippines despite only offers domestic services. There are many plans to expand Zamboanga International Airport to be on par with other international airports in the Philippines. PAL Express is the airline that centred here, while Cebu Pacific takes Zamboanga International Airport as its focus city. The airport completes with necessities for its passengers like restrooms, eateries and stores in the airport. Getting in and out of the airport is easy, you can get a taxi to go to the nearby city.
Darwin International Airport – In Northern Territory, Australia, Darwin International Airport is the busiest airport in the region and recorded to be 10th busiest airport in Australia. Situated 8 kilometres away from Darwin's city centre, there are various given transportation options for visitors like taxis, cars, shuttle bus, limousines and private hire cars. Darwin International Airport works as the hub for Airnorth and focuses city for Qantas. Over here, you can find numbers of stores, duty-free shops, eateries, cafes and other facilities that have been provided by the airport for its passengers. 
Climate pattern in Zamboanga and Darwin
Darwin features a tropical savanna climate by having characteristics of the dry season and wet season. The dry season begins in May till September whereas the wet season starts from December through March where thunderstorms are typical. Rainfall does not occur every day, but during the wet season, the weather is usually cloudy. It would be best if you visited Darwin during the dry season, not wet season because erratic weather can disturb your whole itinerary. 
Highlights attractions in Darwin
Museum & Art Gallery of the Northern Territory – The gallery has some of the impressive collections of southeast Asia, aborigine, and oceanic arts. The Maritime History Gallery will give you a glance of handcraft canoes, and photos of Darwin city before the devastating Cyclone Tracy came to visit. All of the displays here in this museum let the visitors learn and immerse with the local history and cultures. So come and visit! 

Mindil Beach Sunset Market – The market is like no other, not only packed with fun performances. But it also has shops for you to buy some keepsakes to bring back home. Mindil Beach Sunset Market offers food coming from across the world without you having to buy a flight ticket to those countries. You can buy Thai, Portugues, Indian, Sri Lankan, Chinese, Greek, Malaysian and Brazilian food where you can enjoy your meal while enjoying the sunset at Mindil Beach. What a wholesome experience! 
Adelaide River – Take a cruise to Adelaide river, and enjoy watching saltwater crocodiles jump out of the water eating the meat that thrown to them. The adrenaline rush seeing the wild crocodile in action will make this memory last a lifetime. Not only crocodiles, but you also will have a chance to witness sea eagles and whistling kites around the area.