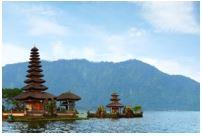 Can Tho is a city located in the southern Mekong Delta region of Vietnam. It is famous for its canals and floating markets located on the banks of the River of Hau. The 75-mile Can Tho Bridge covers the river. The city is 169 kilometers away from the busy Ho Chi Minh City Ninh Kieu Waterfront which is a hub for boat travel. The area around Can Tho beach is where nightclubs, bars, and hotels are lit at night. The city is nicknamed the "western capital". In 2011, it had a population of 1.2 million in 2011 and 1,520,000 in June 2018.
Best time to fly from Cebu to Can Tho
The best time to visit Can Tho is between June and October. This is the highlight of the city of Can Tho. This season sees the warmest climate and a great time to swim on the beach. During other seasons, it is not suitable for bathing on the beach as it is too cold. If you want to avoid rain, go to Can Tho after August, when it's raining. So you have to make an early booking to reserve your place at Can Tho Rainy season at Can Tho starting in May and continuing until October. At this time, lodging and flight rates are cheaper than other times. Can Tho has a tropical climate.
Main airports available in Cebu and Can Tho
Mactan-Cebu International Airport - This airport is located on Mactan Island. The airport serves as the main airport for domestic and international flights. It has a route of 25 domestic destinations and 22 international destinations. In terms of passenger and cargo. Mactan-Cebu International Airport is the second busiest airport in the Philippines. It has an area of ​​797 hectares. The groundwork was built by the United States Air Force in 1956. It is known as the Mactan Air Base and built as an emergency airport for the Air Strategic Aircraft bomber.
Can Tho International Airport - Tra Noc Airport is the old name for this airport. This airport is located in Can Tho, the Mekong Delta region of Vietnam. January 1, 2011, is the date this airport was officially opened. The airport was built by the United States Air Force (USAF) Engineering Unit during the Vietnam War in 1965 as a military airport.
Climate pattern in Cebu and Can Tho
Can Thơ has a tropical climate and is tropical dry. Can Tho has two seasons - the rainy season that runs from May to November and the dry season, from December to April.
Highlights in Can Tho
Can Tho Museum - A museum located in Can Tho, Vietnam. It was founded in 1976. A total of 5000 objects and historical remains are housed in the museum. One of the exhibits featured is traditional green tea, herbal eateries and a variety of artifacts. The Can Tho Museum boasts 2,700 square meters of open space and is the largest museum in the Mekong Delta. Other well-known exhibitions are also on display for people to discover the culture and history of the region.
My Khanh Tourist Village - My Khanh Tourist Village is one of the eco-tourism attractions. My Khanh is located between Cai Rang Floating Market and Phong Dien Floating Market. My Khanh Tourist Village is a great place for those who prefer to explore the natural scenery. If you visit this place, it will be an unforgettable experience.
Can Tho Bridge - A cable bridge located on the Hau River. The bridge has a length of 2.75 kilometers. The bridge was completed on April 12 and opened to the public on April 24, 2010.