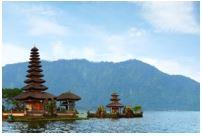 Colombo was once a bustling place for ancient traders 2000 years ago due to its large harbour and its strategic position along the East-West sea. Colombo is also the commercial capital and largest city of Sri Lanka. It is a city with a great blend of modern lifestyle and architecture, but still preserving the old colonial buildings and ruins. From historical sites to recreational activities, Colombo has a lot to offer for visitors.
Best time to fly from Cebu to Colombo
The average temperature of Chumphon does not vary much. Depending on the humidity, the temperature is hot year-round with fair chances of rain. The hottest time to visit Colombo, are in April, May, and then June. The weather in this month may reach up to 32°C and dropping below 26.2°C at night.
Main airports available in Cebu and Colombo
Mactan-Cebu Airport - Mactan-Cebu Airport is located in Lapu-Lapu city. This airport is the second busiest international airport in the Philippines and also the world's first international resort airport and is the main base of Cebu Pacific, Pan Pacific Airlines, and Royal Air Philippines. This airport handles flights to domestic and international destinations such as Dubai, EL Nido, Busan, Seoul, Singapore, Manila and many more. Some of the airlines that operate here are Emirates, EVA Air, Scoot, Sichuan Airlines, to name a few. There are a lot of facilities at this airport such as restaurants, shops, ATMs, money changer and many more. To get to the city, travellers can choose between taxis, bus and car rentals services. MyBus operate the bus with an interval of 20 minutes between buses.
Bandaranaike International Airport - Bandaranaike International Airport (CMB) or also known as Colombo International Airport is the main international airport serving Sri Lanka. This airport is named after former Prime Minister S.W.R.D. Bandaranaike and is located in a suburb of Negombo, 32.5 km north of Colombo. This airport handles flights from various domestic and international destinations such as Kuala Lumpur, Abu Dhabi, Bahrain, Doha, Bangkok and many more. Some of the airlines that operate here are Airasia, Cinnamon Air, FlyDubai, Malindo Air and many more. To get to the city centre, you can take the coach service bus that operates every 15 minutes from the terminal to Colombo, which takes 30 minutes.
Climate pattern in Cebu and Colombo
It is best to visit during the dry season. The months with the lowest chance of significant precipitation in Colombo are January, February, and then March. In comparison, it's most likely to rain in October to November. If you would like to skip- the crowd, we recommend that you avoid visiting December, followed by October and August. Instead, there will be less crowd in June.
Highlights in Colombo
National Museum – The beautiful National Museum was built back in 1876 by the British governor of Sri Lanka. At this museum, you will be able to find a lot of art, carvings, swords, guns, masks, and statues from Sri Lanka's ancient past as well as the colonial period. If you are interested to know more about Colombo, this is the best place to start. It is also the largest museum in Colombo.
Gangaramaya Temple – To start your spiritual retreat, you must visit the Gangaramaya Temple. The Gangaramaya (Vihara) is consisted of several buildings and is always bustling with activities. When people say there are a lot of Buddha's statues here, they really mean a lot. This temple also houses the relics of Buddha's hair. Gagaramaya is more than just a temple. There are also a library, a museum and a display hall of gifts received from devotees and well-wishers over the years.
Beira Lake – After visiting the Gangaramaya, be sure to check out Beira Lake. In the middle of the lake is a small island containing the Simamalaka Shrine, which was built from donations made of a Muslim sponsor. The lake is connected with other lakes within the area through narrow canals and ends up in the Indian sea. The name "Beira" actually comes from the Portuguese word that means border because, during the colonial era, the lake and canals were used to transport goods.