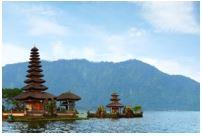 Con Dao is claimed to be one of the most enchanting islands in Vietnam. Con Dao is located away from the mainland, but it is home to the most beautiful beaches, coral reefs and scenic bays, and untouched tropical forest. Once was hell for the prisoners during the French rule, now Con Dao has switched into an island paradise for everyone to visit.
Best time to fly from Cebu to Con Dao
The temperature in Con Dao can vary sometimes. February to April is the spring season in Con Dao. During these months, the weather is perfect for all activities. The average temperature is around 22 degrees Celsius, making it an ideal temperature to go outside and be in the sun.
Main airports available in Cebu and Con Dao
Mactan-Cebu Airport - Mactan-Cebu Airport is located in Lapu-Lapu city. This airport is the second busiest international airport in the Philippines and also the world's first international resort airport and is the main base of Cebu Pacific, Pan Pacific Airlines, and Royal Air Philippines. This airport handles flights to domestic and international destinations such as Dubai, EL Nido, Busan, Seoul, Singapore, Manila and many more. Some of the airlines that operate here are Emirates, EVA Air, Scoot, Sichuan Airlines, to name a few. There are a lot of facilities at this airport such as restaurants, shops, ATMs, money changer and many more. To get to the city, travellers can choose between taxis, bus and car rentals services. MyBus operate the bus with an interval of 20 minutes between buses.
Côn Đảo Airport - Côn Đảo Airport (VCS) or also known as Côn Sơn Airport is located on Côn Sơn Island, the largest island of Côn Đảo archipelago off the coast of Bà Rịa–Vũng Tàu Province, Vietnam. This airport handles flights to Can Tho, Ho Chi Minh City and Vung Tau. Flights to these destinations are operated by Vietnam Airlines and Southern Service Flight Company. It is recommended that you arrange an airport transfer beforehand because getting public transport here might be difficult.
Climate pattern in Cebu and Con Dao
It is best to visit during the dry season. The months with the lowest chance of significant precipitation in Con Dao are February, March, and then January. In comparison, it's most likely to rain in September. If you would like to skip the crowd, we recommend that you avoid visiting in January, followed by July and May. Instead, there is less crowd in August.
Highlights in Con Dao
Bao Tang Con Dao Museum – History lovers will surely love this place. This remarkable museum houses more than 2000 exhibits, including many rare documents, dioramas and photographs that showcase the history of the island during the devastating French period.
Bay Canh – Con Dao is home to some of the most beautiful island in Vietnam. If you can only visit one, it should be Bay Canh. Located to the east of Con Son Island, this island has lovely beaches, mystical forest, mangroves, coral reefs. Seasonally, you can also watch sea turtles here. Take a two-hour walk and visit the French-era lighthouse on Bay Canh's eastern tip that's still functioning. Although the climb will probably make you tired, the view from the top is undoubtedly worth it.
Tiger Cages – Con Dao has a dark history of being a prison island. The notorious prison dubbed 'tiger cages' was built in 1940 by the French to imprison over 2000 political prisoners. The cells got its 'tiger cages ' name because guards could poke at prisoners like tigers in a Victorian zoo. The guards mistreated prisoners. Even though that is now in the past, the darkness of it still looms the cells.