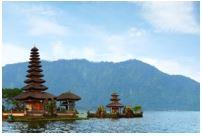 Siem Reap is not a foreign destination for travellers. Siem Reap is not only the gateway to the majestic temples of Angkor, but it also has a lot to offer from the city life to ancient temples. Despite the reputation of having numerous ancient remains, Siem Reap is a chic epicentre of Cambodia. Here, you will be able to find world-class dining to vibrant nightlife besides the beautiful culture.
Best time to fly from Cebu to Siem Reap
If you prefer not to be drenched in the rain, you might want to visit during the months with the lowest chance of significant precipitations which are January, February, and then December. By contrast, it's most likely to rain or snow in August to early September. The busiest month for tourism in Sibolga, Indonesia in January, followed by July and May. If you want to skip the crowd, it is recommended to visit Sibolga in September.
Main airports available in Cebu and Siem Reap
Mactan-Cebu Airport - Mactan-Cebu Airport is located in Lapu-Lapu city. This airport is the second busiestinternational airportin thePhilippines and also the world's first international resort airport and is the main base ofCebu Pacific,Pan Pacific Airlines, andRoyal Air Philippines. This airport handles flights to domestic and international destinations such as Dubai, EL Nido, Busan, Seoul, Singapore, Manila and many more. Some of the airlines that operate here are Emirates, EVA Air, Scoot, Sichuan Airlines, to name a few. There are a lot of facilities at this airport such as restaurants, shops, ATMs, money changer and many more. To get to the city, travellers can choose between taxis, bus and car rentals services. MyBus operate the bus with an interval of 20 minutes between buses.
Siem Reap International Airport - Siem Reap International Airport (REP) is an airport that servesSiem Reap, a popular tourist destination due to nearbyAngkor Wat. It is the second busiest airport in Cambodia after Phnom Penh International Airport. This airport handles a lot of flights from various destinations such as Kuala Lumpur, Busan, Seoul, Chongqing, Hanoi and many more. Some of the airlines that operate here are Air Busan, AirAsia, Jetstar Asia Airways, SilkAir and Cebu Pacific, to name a few. Travellers have a few options to get to the city centre. Outside the arrival hall, passengers can take a taxi which costs PHP507. A cheaper alternative would be to book a car or tuk-tuk ride fromGrab.
Climate pattern in Cebu and Siem Reap
The average temperatures in Siem Reap vary barely at all. If you prefer to visit during the verywarmesttime to visit Siem Reap, the hottest months are April, May, and then March. During these months the temperature can reach up to 36.1°C and dropping below 26.6°C at night.
Highlights in Siem Reap
Angkor Wat – Undoubtedly the most iconic tourist attraction in Siem Reap, Angkor Wat is one of those magical places that everyone should visit at least once. Angkor Wat is the largest Buddhist temple on earth, which took 30 years to build. It is said that Angkor Wat was built as a funeral temple for King Suryavarman II, with each structure representing phases of life, death, and beyond. Strolling through the temple will feel as if you've stepped into the forgotten world. It is recommended that you find an English-speaking guide to walk with you from temple to temple explaining each one and it's purpose as you go. You can easily find these guides at the entrance of the temple.
Old Market – If you want to experience Siem Reap from the eye of the locals, you need to visit the Old Market, or also known by the locals as it "Psar Chaa". This market has been serving the residents of Siem Reap since 1920. You can find everything from fresh produce, meat to clothing. This market is divided into sections selling different goods. Make sure you remember your way so that you won't get lost in the maze of alleys. It is also an excellent place for you to get souvenirs.
Cambodia Landmine Museum – Even though the Vietnam War and the Khmer Rouge regime have long ended, the dark past still lingers in the land of Cambodia. The Cambodia Landmine Museum is the best place to visit if you are interested to learn more about the landmines in Cambodia. You will be able to view active and detonated landmines and also learn how they affected the locals.