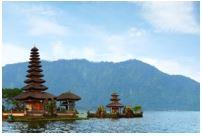 One of the biggest provinces in Vietnam, Thanh Hoa, is located about 150 km from Hanoi and 1,560 km from Ho Chi Minh City. This province has an important role that is being the northern tip of central Vietnam. This strategic location gives Thanh Hoa a crucial role in the Northern economic region of Vietnam. There are diverse communities in this province, which come from many ethnic groups such as Muong, Thai, Tho, Dao, Mong, with the majority of them from Kinh ethnic.
Best time to fly from Cebu to Thanh Hoa
The perfect time to travel to Thanh Hoa is during summertime which is from June to September. During this time, you can get to enjoy hot yet comfortable weather. On top of this, you can have the chance to join Lam Kinh festival which is held in September to honour Le Loi, a son of Lam Ky and the hero of Vietnam. However, February and March can also be a considerably good time to go as some traditional festivals are occurring in this time such as the Ba Trieu Pagoda Festival or the Fishing Praying Festival
Main airports available in Cebu to Thanh Hoa
Mactan–Cebu International Airport – is an international airport that connects the city of Cebu with other domestic and international destinations. The airport is located in Lapu-Lapu City on Mactan Island, a part of Metro Cebu. AirAsia Philippines, Cebgo, Cebu Pacific, PAL Express, and Philippine Airlines are among the airlines operate at this airport.
Thanh Hoa Airport - Thanh Hoa Airport is a civil airport serving Thanh Hóa Province, North Central Coast region, Vietnam. It connects Thanh Hoa with other parts of Vietnam.
Climate pattern in Cebu to Thanh Hoa
Both Cebu and Thanh Hoa share similar climate pattern. The day is usually hot with chances of precipitation. However, be alert with the weather alert as Cebu is prone to the typhoon.
Highlights attractions in Thanh Hoa
The God Fish Stream is a popular destination among tourist which is located in Cam Luong, Cam Thuy, Thanh Hoa. The God Fish Stream already exist for a thousand years under the base of Truong Sinh Mountain. There are a unique and special species of fish that often swims densely in the stream, besides majestically natural scenery with the high mountains, long rivers and a huge forest that draws travellers to that place. Be careful not to catch or try to eat them as the locals believe that it can bring misfortune.
Ben En National Park is an attractive destination for ecotourism with its poetic and majestic surrounding. The national park is home to many rare species, besides a wide and diverse system of lakes, caves, mountains and forest that make the park the best place for ecotourism. Ben En Lake and Muc Lake are the two biggest lakes at this park. While Ben En Lake has a tranquil feel with cool and fresh air, Muc Lake is a somehow-more-exciting destination for the many types of animals like fish and bird that populate the caves and islets of the lake. Green ironwood and mahogany are types of valuable woods available in forests at Ben En National Park.
Sam Son which is located about 16 km from the centre of Thanh Hoa City, is a coastal borough near the east of Thanh Hoa. In addition to its beautiful nature, Sam Son offers many attractions for travellers to explore. Sam Son Borough has a lovely long beach stretching about more than 16 km. If you are here, do not miss to try various local seafood varieties such as shrimps, crabs, fishes and also to bring back home some nice souvenirs.