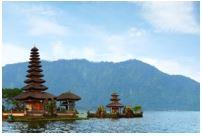 Xi'an is the most popular tourist destinations in China. The name "Xian" in Chinese means "Peace in the West", and it was once historically known as "Chang An" ( Perpetual Peace ). Xi'an in the past was once an ancient capital city for some of the most important dynasties in Chinese history, including the Zhou, Qin, Han, the Sui, and Tang dynasties. Many tourists say the city of Xian looks more Chinese than metropolitan cities such as Beijing, Shanghai. It is an ideal haven for those who are interested in Chinese culture and its people.
Best time to fly from Cebu to Xian
Xi'an is one of the most popular tourist destinations in China. The best time to visit Xi'an is from spring (March) to autumn (November), especially during June, July, August and September. Spring or autumn is considered the best season to visit Xian, which is neither too hot nor too cold. With gentle breezes and warm sunshine, spring in Xian is a perfect time of year for outdoor activities and travelling. It is the ideal time to visit the historical relics, such as Terra-cotta Warriors and Horses, the Muslim Quarter as well as climb Mount Huashan. However, travellers are advised to try and avoid the Labor Day holiday (May 1–3) and the National Day holiday (October 1–7) when all tourist sites are crowded with Chinese people.
Main airports available in Cebu and Xian
Mactan–Cebu International Airport – The Mactan–Cebu International Airport is an international airport that connects the city of Cebu with the outside world. The airport is located in Lapu-Lapu City on Mactan Island, a part of Metro Cebu. It is the second busiest international airport in the Philippines. The airlines that operate in this airport is AirAsia Philippines, Cebgo, Cebu Pacific, PAL Express, and Philippine Airlines. This airport consists of two different terminals. The Mactan–Cebu International Airport has many interesting shops and eateries within the airport so you can shop or dine in while waiting for the plane to arrive or depart. To go in and out of the airport is easy because there are many types of transportation available in The Mactan–Cebu International Airport for the visitors.
Xianyang Airport (XIY) – Xianyang Airport is located northeast of Xianyang city, 50km to the northwest of Xi'an city centre. Xianyang Airport is equipped with three terminals and operates around 350 air routes. Flights leaving from the airport connect many domestic cities, including Beijing, Shanghai, Guangzhou, Guilin, Lijiang, Shenzhen, Nanjing, Hangzhou, Yiwu, Anqing, Tangshan and Yichun. On the other hand, International flights reach various cities globally including Hong Kong, Taipei, Seoul, Phuket, Osaka, Chiang Mai, Okinawa, Singapore, Kuala Lumpur, Maldives, Helsinki, Moscow, and Paris. For those travelling from Cebu can book a flight with Asiana Airlines, Cathay Pacific, China Eastern Airlines, EVA Air, Korean Air, Scoot or Xiamen Air to reach Xi'an.
Climate pattern in Cebu and Xian
Xi'an has a temperate and continental monsoon climate, with four distinct seasons. Xi'an's climate during spring (March to May) is generally warm. There is occasionally dust storms which can be an inconvenience, however for the most part travellers can easily get by comfortably with a coat, long trousers, along with spare sweaters. Summer (July to September) in Xi'an is hot and rainy. There will significant rain from April through to October, with showers that come and go quickly. The highest temperature occurs in July, ranging around 35 – 40˚C; while the coldest month is January, with the temperature ranging as low as -10 – -5˚C.
Highlights attractions in Xian
Terracotta Warriors and Horses (Emperor Qinshihuang's Mausoleum Site Museum) - Reputed as one of the greatest archaeological finds in the twentieth century and the eighth wonder of the world, buried at 1.5 km east of Qinshihuang's Mausoleum, Terracotta Army or Terracotta Warriors and Horses is the funerary object of Emperor Qinshihuang (259 - 210 BC), the first Emperor of China. The Terracotta Warriors and Horses were created for Emperor Qinshihuang as part of his underground army to protect his soul in the afterworld. The museum and the Qin Terracotta Warriors and Horses Museum is now as a World Heritage Site by UNESCO and is accessible to the public for viewing.
Muslim Quarter – The Muslim Quarter is located near the Drum Tower and is considered one of the must-visit places in Xi'an city. It is renowned for its old street of more than 1,000 years old. Being a symbolic site of Xi'an flavour, this street is well-known for its nearly 300 sorts of food selling here, which attracts many foodies to please both their noses and taste buds. Visitors also enjoy witnessing the authentic and well-preserved folk life which features the culture of the Shaanxi province. Since the Muslim Quarter is the gathering place of the Islamic Hui people, it is also called Muslim Street and Huimin Street. Visitors will certainly appreciate the featured mosques with rich ancient Chinese flavour and feel the inclusivity of multi-cultural China.
Mount Huashan - Mount Huashan is one of the famous "Five Mountains" in China, and more importantly, it is considered as the origin of Chinese Civilization. The "Hua" in the Chinese words of "Zhong Hua" means China, while "Hua Xia" refers to the ancient name for China. Hence the name Hua Shan (Mount Huashan). It is also reputed as a holy mountain of the Chinese nation. Adventure seekers will enjoy exploring Huashan's paths as it is dubbed as the "No. 1 perilous mountain in China". Along the way to and on the five peaks of Mount Huashan tourist area, travellers can appreciate the breath-taking sunrise, sunset, sea of clouds and awesome mountain scenery. Apart from that, Mount Huashan is home to numerous ancient Taoist temples that have been featured in local stories and legends.