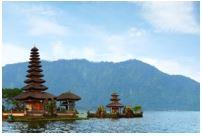 Colombo was an important trade port during the ancient east-west trade and due to its strategic location, Colombo was once ruled by the Portuguese, Dutch and British, Colombo. The colonisation has left Colombo with and interesting mix of architecture in its colonial buildings but still with its charm of local markets and commerce.
Best time to fly from Clark to Colombo
Being in a tropical country, Colombo experiences hot and sunny days all year long, which also comes with its fair share of rainfall. January to March would be the best time to visit the city if you are hoping for less rainfall during your trip. This is also the coolest time of the year and humidity levels are fairly low, making it enjoyable for sightseeing around Colombo. Do avoid Colombo in September as this is when the city faces thunderstorms and bring in very heavy unexpected rain.
Main airports available in Clark and Colombo
Clark International Airport (CRK) – As the Ninoy Aquino International Airport in Manila vastly becoming more and busier, Clark International Airport which is located 80 km northwest of Manila and is an easy 1-hour 30-minute drive from the capital. Located in the province of Pampanga, the Clark International Airport serves the general vicinity of central and northern Luzon. Travellers can easily catch public buses in the Metro Manila area to the Clark International Airport. For a cheaper ride, travellers can opt for the air-conditioned jeepneys en route to the nearby Dau Bus Terminal and SM City Clark. Around the Clark International Airport, travellers can walk around the Clark Freeport Zone, which is 5 minutes away. There are plenty of restaurants and duty-free shops to keep you entertained.
Bandaranaike International Airport (CMB) – Bandaranaike International Airport is more commonly known as Colombo International Airport but known to the locals as Katunayake Airport. Located approximately 32.5 kilometres from the Colombo city centre, in the suburbs of Negombo, Bandaranaike International Airport is the main international airport serving Sri Lanka. The three common public transportation used to reach the airport are a bus, shuttle and taxi. An airport shuttle bus will take passengers to the intercity bus terminal where passengers can catch the bus to central Colombo. Busses will take approximately 45 minutes. Most hotels provide shuttle services, but travellers are recommended to make prior arrangements with their hotels. Taxis are available just outside the Bandaranaike International Airport and taxi fares in Colombo start from PHP 780.
Climate pattern in Clark and Colombo
Similar to Clark, Colombo experiences tropical climate, giving it warm sunny days and occasional rainfall throughout the year. The average temperature between the two cities is also fairly similar with Colombo's average temperature at 27.0 degrees Celsius and Clark at 29.1 degrees Celsius.
Highlights attractions in Colombo
National Museum – Founded by the British governor of Sri Lanka and built-in 1876, the National Museum is the largest museum in Sri Lanka which is surrounded by a lush and beautiful garden. The museum holds exhibits of ancient Sri Lanka including Sri Lanka's former King's golden throne and crown. The museum also holds many statues, arts and weapons from both Sri Lanka's ancient past and also colonial era.
Fort Area Colonial Buildings – Once known as Ceylon during the British colonial era, Colombo has many monumental buildings from its British and Dutch period. The fort area holds many of these buildings which include the Old Dutch Hospital, the Presidents house, the Old Galle Buck Lighthouse and the Sambodhi Chaitiya Stupa.
Gangaramaya Temple – The Gangaramaya Temple is a Buddhist temple which holds several complexes including a library, a museum and a display hall. The temple is amongst one of the many temples that house many different types of Buddha statues which includes stone, gold and white plastic Buddha's. Do try to keep an eye open for the large elephant statue in the temple. The slightly sad and scary elephant statue is actually a statue of a dead elephant, something that you won't find in other places.