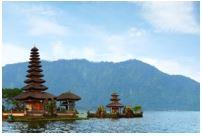 Gold Coast is a coastal city located in the state of Queensland, Australia. Approximately 66 km away is the capital state of Brisbane. By June 2018, its estimated population is around 679,127 people who made Gold Coast the 6th largest city in Australia and Queensland's largest city. Gold Coast is known for its amazing beaches and stunning waves which have attracted countless surfers from all around the world. The region started to grow in its economic significance in the 1980s. Today, it is a major tourist destination known for its sunny weather and subtropical climate; perfect for people who wish to travel away from their winter hometowns.
Best Time to Fly from Clark – Pampanga to Gold Coast
Gold Coast is sunny, almost all-year-round. However, the best time to visit this coastal city is between May to October as the weather during this period is relatively warm and breezy, ideal for beach activities and outdoor strolling. The end of January and most of February is the time where the weather gets humid with a lot of rainfall, making travel quite inappropriate.
Main Airports in Clark – Pampanga and Gold Coast
Clark International Airport – Located between Angeles and Mabalacat in the region of Pampanga, Philippines is the Clark International Airport. From Manila, this airport is accessible 80 km away. This airport serves the area of Central Luzon, Northern Luzon and Metro Manila. Flights of both international and domestic routes go through this way. The main carrier that operates at this hub is Cebu Pacific, Philippine Airlines and Philippines AirAsia.
Gold Coast International Airport – Located in Coolangatta approximately 22 km away south of Surfers Paradise is the international airport that connects Gold Coast to most of the world's main air routes. Not just international routes, but this airport also provides domestic routes to major Australian cities. This is the 6th busiest airport in Australia.
Climate Pattern in Clark – Pampanga and Gold Coast
Gold Coast experiences a humid subtropical climate with mild winters and humid summers. Australia has its winters in the middle of the year from May to early July while its summers are from December to February. During summers, you will witness frequent rainfall with thunderstorms and heavy showers that can last up to several weeks. Its winters will showcase mild weather from cool to warm temperature, making it pleasant for travels.
Highlight Attractions in Gold Coast
Surfers Paradise – Stretching up to 3 km long, this beach is one of the main beaches in Gold Coast and is almost always filled with tourists wanting to bask in the sun and enjoy the cool waters. In the backdrop is Gold Coast's impressive stretch of skyscrapers. This place is ideal for families as the beach is safe for kids to swim in and play around. Surfers can enjoy the rolling waves and gentle swells. If you wish to take a break, there are many cafes, bars and restaurants that lined along the beach. At night, it is even more of an attraction as the beach is illuminated beautifully by orange lights that the cafes and restaurants put up. It is recommended that you visit this beach during Wednesday, Friday or Sunday nights to enjoy the beachfront markets where you can find more than a hundred stalls and shops selling all kinds of things from clothes to photographs to art and souvenirs.
Currumbin Wildlife Sanctuary – This particular sanctuary is a well-known attraction owned by a non-profit organization of Queensland. Here, you can find hundreds of bird species with bright-coloured feathers and notable features. Some are even friendly and can even feed on your hands! Other highlights that can be found here, such as a bird show, Segway tours and a small train that will surely attract toddlers and children. Not only the bird, but you can also interact with kangaroos, koalas and even watch some crocodiles. Any fees paid here will be used to support these animals.