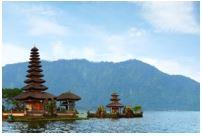 Recognised as one of the world's most liveable cities, Zürich is culturally vibrant, efficiently run and attractively set at the meeting of a river and a lake. Besides being an economic, a cultural hub and also one of Europe's main financial and industrial capitals, this largest city in Switzerland is also a major contemporary art and shopping destination. Although it buzzes with business activity, Zürich is one of the finest, delightful and spectacular Swiss towns for you to explore and visit.
Best time to fly from Clark-Pampanga to Zurich
The summer months from June to August are the best time to visit Zurich when the weather is pleasant with the temperature that averages around 21°C. You can enjoy the outdoors during these sunny days and party away during the cool breezy evenings. However, being the peak tourist season, visiting Zurich during this time will be slightly more expensive. The shoulder seasons are between March to May and September to October when the weather is still at its best and since this is the time when tourists barely start trickling in and the city would not be as crowded as in summer months, you might get some good deals on flights and hotels.
Main airports available in Clark-Pampanga and Zurich
Clark International Airport – Clark International Airport, formerly known as Diosdado Macapagal International Airport is conveniently located in the Mabalacat-Angeles area of Pampanga, making it the most suitable airport for travellers wanting to avoid Manila's busy streets. Currently, work is underway to expand its terminals to accommodate the increased capacity of passengers besides grooming it to become one of the country's first world-class metropolis. Rest assured that you can find ground transportation easily available to and from the airport.
Zurich Airport - Zurich Airport, also known as Kloten Airport, is frequently ranked as one of the top 10 airports in the world. The airport is situated 13 kilometres or eight miles north of central Zurich. It has three terminals (A, B/D and E). Gates A and B/D are connected to the Airside Center (the main airport complex) while E is accessible via an underground people mover, Skymetro. Getting to and from the airport is easy as there are plenty of transportation options to choose from.
Climate pattern in Clark-Pampanga and Zurich
Zurich lies in the temperate climate zone and has four distinct seasons. In winter, temperatures occasionally drop below zero while hot summer days can record temperatures of over 30° C (86° F). The winter months are off-season in Zurich, but skiers and winter sports enthusiasts flock to Switzerland, making Zurich a popular stopover. The city comes alive during Christmas season and you can enjoy shopping and festivities even at freezing temperatures as low as -6°C.
Highlights attractions in Zurich
Uetliberg - Southwest of Zürich, the Uetliberg is the most northerly summit in the Albis ridge easy to reach by the Uetlibergbahn, a mountain railroad that runs all year round from Selnau station to the upper station. You can return to Zurich by the Sihltalbahn. For the best views of the city and the lake, follow the locals to their favourite weekend spots which are riding to the Uetliberg at night for a dinner of fondue and views of the city with its lights reflected in the snow in winter.
Lake Zürich and Bürkliplatz - Lake Zürich is the focal point of Zürich and a favourite playground for tourists and locals. The entire shore is lined with promenades and parks where the locals catch the sun, jog, picnic and swim in the lake. Look out for the steamer Quaibrücke which crosses the river to connect Bürkliplatz with Bellevueplatz where you will get to see beautiful and scenic views to the Glarus Alps. On every Saturday from May to October, a large flea market is held in Bürkliplatz with as many as 500 vendors, including antique dealers and hobby traders.
Kunsthaus Zürich (Museum of Fine Arts) - As one of Europe's top art museums, the Kunsthaus is run by the Zürich Society of Arts and traces its history back to a society of artists founded in 1787. You will be enticed by the large collection of fine and remarkable artworks by renown artists, painters and sculptors on display.