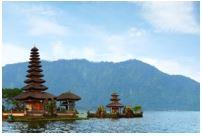 The Philippines is a country with a lot of small islands that are located in the South-East Asia region. One of the cities in the country that is mostly visited by tourists from inside and outside of the country would be Bacolod, a city of smiles.
Best time to fly from Cotabato to Bacolod
Bacolod owns a tropical climate, with a significant amount of rainfall throughout the year. With an average annual temperature of 27.1℃. The city of Bacolod is best visited around December until May as the weather is quite pleasant and there would be plenty of activities to be done. Hotel and flight deals might be a tad bit expensive during this busiest period in the city. Therefore, it is advisable to purchase well in advance.
Main airports available in Cotabato and Bacolod
Cotabato Airport (CBO)– This airport is an airport that generally serves Cotabato city and it is also known as the Awang Airport. It is classified as a major domestic airport by the Philippines's Civil Aviation Authority. Cotabato Airport is also the 20th busiest airport to operate in the Philippines with an annual number of passengers of nearly 300,000 people, aircraft movements of nearly 3,000 and these numbers are increasing year by year. However, it does not serve the city by handling major international flights. It is located in the Maguindanao province, about 7 km away from the centre of Cotabato City. An international airport is expected to be built in June 2019 to serve the Cotabato City.
Bacolod-Silay Airport (BCD) – Known among the Philippines as Paliparan ng Bacolod-Silay, the airport is the main airport that serves the metro area of Bacolod. It is located about 20 minutes away from the centre of Bacolod. This airport is operated fully by the Civil Aviation Authority of the Philippines and it first began to commence the commercial operations back on 18 January 2008 with the Cebu Pacific flight to be the first commercial flight to arrive. With a runway of 45 m wide and 2,002 m long, aircraft as big as an Airbus A330 is simply manageable there. The airport has an annual number of passengers visiting of 1.6 million followed by aircraft movement of 22,275. The airport complex is designed to manage a friendly yet complete accommodation for its passengers.
Climate pattern in Cotabato and Bacolod
Cotabato is usually warm, humid and rainy throughout the year. Cotabato is the warmest around April with a temperature of 33.8℃ with a temperature drop of 23.4℃ during the night. The driest month in Bacolod would be the month of April at 28℃ where there would be small precipitation of rainfall while January is the coldest month with an average temperature of 25.8℃. If travelers plan on visiting during the warm and dry weather, January to March would be great as there would be the slightest chance of rain.
Highlights attractions in Bacolod
There are plenty of beautiful places to visit while in Bacolod and to name a few are:
San Sebastian Cathedral - This church is one of the most famous churches all over the country. The Filipinos may have visited this San Sebastian Church at least once in their lifetime. The church owns a baroque architecture, which means that it is highly decorated and styled. The structure of the church was originally constructed by Fr Julian Gonzaga that came from Barcelona, Spain, and the church was made out of wood with a galvanized iron roof. What makes this building unique is that it was built back in the year 1876 out of coral stones and hardwood.
Silay City - The city is a part of the Metro Bacolod and it is often referred to as the "Paris of Negros" as there is a largo collection the cultural shows, artistic expeditions, and perfectly preserved heritage houses. Many of these houses are a part of Silay National Historic Landmark. Visitors that fancy some unique architectures may enjoy their time walking on the street of the city and perhaps take a lot of photos. A city with epic history and rich culture, it also happens to be the cultural and intellectual hub of the Negros as the people there adore any works of art.
Pulang Tubig Waterfalls - Located in the Northern Negros Natural Park, Tulang Tubig means red water. To those that seek for calm and peace, the lush mossy forest, towering trees and vines are there to accompany you. Visitors will have to go for trekking from a place called Patag that is located about 20 minutes away from Silay City or even drive for an hour from Bacolod City to reach Pulang Tubig. A dip in the cool stream is a must and the falls are spectacular as well. This park is not only famous for its waterfalls, but it also houses quite several endangered species of flora and fauna.