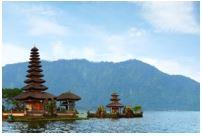 The Philippines is a country with a lot of small islands that are located in the South-East Asia region and it is known in the world for being one of the top tourist destinations. One of the cities in the country that is very famous for its outdoor adventures would be Cagayan de Oro.
Best time to fly from Cotabato to Cagayan de Oro
Cagayan de Oro is a city that experiences a high temperature all year round with a slight chance of rainfall. The city is said to be free of the typhoon, unlike other cities in the Philippines but Cagayan de Oro is still unable to skip some light rain showers. The warmest month is best visited around April to June. The peak season would be from May to August and during this time tourists are lined up to join in for the city's festivals and parades.
Main airports available in Cotabato and Cagayan de Oro
Cotabato Airport (CBO)– This airport is an airport that generally serves Cotabato city and it is also known as the Awang Airport. It is classified as a main domestic airport by the Philippines's Civil Aviation Authority. Cotabato Airport is also the 20th busiest airport to operate in the Philippines with an annual number of passengers of nearly 300,000 people, aircraft movements of nearly 3,000 and these numbers are increasing year by year. However, it does not serve the city by handling major international flights. It is located in the Maguindanao province, about 7 km away from the centre of Cotabato City. An international airport is expected to be built in June 2019 to serve the Cotabato City.
Laguindingan Airport – This airport is Cagayan de Oro and Iligan's main airport. It is also the second busiest airport in Mindanao after Davao City's Francisco Bangoy International Airport and it is the 6th busiest airport in the Philippines with an estimation of more than 2 million passenger movements. With a single runway of 45 m wide and 2100 m long, this airport can manage about four takeoffs and landings per hour. The airport offers essential accommodations along with upholding international standards of safety and operation protocols. Laguindingan Airport is also able to accommodate approximately 1.6 million passengers per year.
Climate pattern in Cotabato and Cagayan de Oro
Cotabato is usually warm, humid and rainy throughout the year. Cotabato is the warmest around April with a temperature of 33.8℃ with a temperature drop of 23.4℃ during the night. Cagayan de Oro is hot throughout the year, but there is a slight chance of rain to occur around March.
Highlights attractions in Cagayan de Oro
There are plenty of beautiful places to visit in Cagayan de Oro and to name a few are:
Cagayan River - This river is also called the Cagayan de Oro River, located on the island of Mindanao and it is very famous for whitewater rafting in the Philippines. The river is one of the top main tourist attractions od Cagayan de Oro. The name of the river comes from a Malayo-Polynesian word of "Kagay" which means river. Activities such as whitewater rafting, kayaking, and river trekking are among the tourism activities available there.
Larry's Hill and Hugo Sky Lounge - This place has a variety of things to be enjoyed by the thrill-seeking visitors such as paragliding, maze adventure and more. It is located about 10 KM away from south of Cagayan de Oro. The sky lounge is where visitors get to see the view of the entire city while dining great food. The entrance fee to the sky lounge is about PHP 50 while the fees vary for any other activities and the place opens from 8 AM until 6 PM.
Dahilayan Adventure Park - This park not only caters to those that enjoy outdoor activities but to those that bring along their family and friends, this park also offers places to stay for a few days. The cool breeze featuring the breathtaking views in the mountains of Dahilayan is among the best features of the park. This park situates Asia's Longest Dual Zipline and it is guaranteed safe for every age. The entrance fee is PHP 100 for adults and PHP 50 for children.