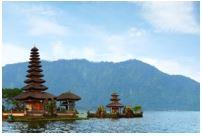 After undergoing a dramatic transformation over the last couple of decades, Kolkata, officially known by its British name of Calcutta is now widely referred to as the cultural capital of India. It is renowned for its compelling heritage that includes literature, arts, cinema, music and theatre. It is a city that requires immersion rather than quick sightseeing to get a feel and appreciate it.
Best time to fly from Kalibo-Boracay to Kolkata
The best time to visit Kolkata is from November to February after the monsoon season when the weather is the coolest and temperatures range from around 12°C - 25°C (54°F -77°F). The weather in April and May is unbearable and visiting the city should be avoided during these times.
Main airports available in Kalibo-Boracay and Kolkata
Kalibo International Airport - Kalibo International Airport (KLO) is approximately 68 km south of Caticlan Port, which is the main disembarking point from Boracay Island. The journey takes only 75 minutes using the shuttle or van ride. With the upgrading of the airports' facilities following its recent renovations, an increasing number of tourists are flying directly to Kalibo to avoid flying through Manila and Cebu. There is a multitude of transportation options to get in and out of the Kalibo International Airport.
Netaji Subhas Chandra Bose International Airport - Netaji Subhas Chandra Bose International Airport serving the Kolkata metropolitan area, is located in Dum Dum, West Bengal, India, approximately 17 kilometres from the city centre. It is an international airport, but about 85% of its passengers are domestic travellers. Awarded as the Best Improved Airport in the Asia Pacific region by the Airport Council International in the year 2014, the airport has only one terminal that serves domestic and international flights. Getting in and out of the airport is easy since there are plenty of transportation options available.
Climate pattern in Kalibo-Boracay and Kolkata
Being bestowed a tropical climate, weather in Kolkata is extremely hot, wet and humid during the summer. It is cool and dry during the winter. Temperatures can exceed 40°C (104°F) during the day and rarely drop below 30°C (86°F) at night. Humidity levels can be uncomfortably high, so it is best to wear cotton and linen clothes with a bottle of mineral water always in hand.
Highlights attractions in Kolkata
New Market - One of the top places to go shopping in Kolkata is New Market which is a historic bargain hunter's paradise. Kolkata's oldest and most renowned market, this sprawling maze has more than 2,000 stalls, all grouped according to the type of goods sold, offering almost everything imaginable that will entice you.
Victoria Memorial - Named after Queen Victoria of the United Kingdom, Victoria Memorial is an imposing white building that was completed in 1921 and currently serves as a museum. It houses a collection of impressive paintings, sculptures and books from the British Colonial period. There is also a sound and light show held every evening is enthralling its visitors.
Nicco Park - Nicco Park is the largest Amusement Park in Eastern India with 35 different rides and other attractions. It also provides a green environment concept for educational purposes. Nicco's Water Park has the best quality of water with various water slides, wave pool and other water-based facilities. It is a family-friendly recreation for a mind-blowing experience in this water park.