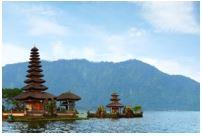 A beautiful haven for water-lover and surfers, Siargao is located in the province of Surigao del Norte, 196 kilometers southeast of Tacloban. This island has the best and consistent waves in the country, attracting surfers from around the globe. Aside from being a surfing hotspot, there are a lot of other interesting activities that can be done in Siargao.
Best time to fly from Naga to Siargao
Siargao has a prevailing tropical rainforest climate. The island is usually warm, humid and rainy throughout the year. The best time to visit Siargao, weather-wise, would be during the dry season, which is from February until October as you will experience warm temperature and only mediocre showers. Naturally, the off-peak season would be from November to February. However, the best time to visit Siargao depends on what you intend to do. For instance, if you're a surfing-lover, the best months would be August to November and you might also want to catch the Annual Siargao International Surfing Competition in September.
Main airports available in Naga and Siargao
Naga Airport ‒ Naga Airport or locally known as Paliparan ng Naga, is a public airport that serves Naga city and its metropolitan area. This airport is located in the provincial capital, Pili. The distance between this airport and the city of Naga is 9 kilometers. Both domestic and international airlines operate from this airport including Philippine Airline, South East Asian Airlines and Cebu Pacific. Naga Airport has a 1,402-meter long, concrete runway. Facilities provided at the airport that are beneficial to travelers include tourist information and assistance center, hotel and travel agency representatives and taxicabs.
Del Carmen Sayak Airport ‒ Sayak Airport, also known as Siargao Airport, is a minor domestic airport that serves the general area of Siargao Island. It is situated in Barangay Sayak, where the airport's name derives from, in the province of Surigao del Norte. The leading airlines operating in this airport are Cebu Pacific, SkyJet and Philippine Airlines. This airport has a 1,500 meters-long, concrete runway. It is located 45-minutes away from General Luna, where most tourist facilities and attractions are located. There are a few types of transportations provided to transport visitors to General Luna, such as vans and tricycle.
Climate pattern in Naga and Siargao
On average, Siargao notes the warm temperature and limited to mediocre rainfall all year round. Hence it will usually be warm and humid. The average maximum temperature in Siargao is 31 degrees Celcius, while the average minimum temperature is 28 degrees Celcius. Siargao's weather and climate are suitable for visitors to have a fun vacation.
Highlights in Siargao
Aside from dubbed as the surfing capital of the Philippines, Siargao also offers a variety of other interesting activities around the beautiful island.
Cloud 9 - The to-do list in tourists' visit here has to begin with the surf as Siargao is well-know for its excellent waves. Head over to most famous surf break of Siargao, the Cloud 9 to enjoy the wave barrels. Not to mention, Siargao hosts the 'Cloud 9 Surfing Cup' each September whereby it'll attract surfers from all around the world. Moreover, the beauty of surfing in Siargao is that there is a surf break for all levels including Jacking Horse, Stimpys and Pacifico so fret not if you're not ready to tackle the famous Cloud 9!
Magpupungko Rock Pools - Just a 45-minute drive from General Luna, the main tourist area, the rock pools are exposed at low tide and are some great spots for hours of exploring and cliff jumping. You will be amazed by the crystal clear blue water, coves and caves! Once you're done with exploring the rock pools, you may head back down to Magpupungko Beach to grab a bite at the restaurant while admiring the scenic view of the beach.
Sugba Lagoon - This popular attraction is located at the northwestern portion of the island, about a two-hour drive from General Luna. There are plenty of ways for you to explore the lagoon such as renting canoes, bamboo rafts and paddleboards or you may also want to consider snorkeling. Aside from that, there is also a two-layer docking area or rest area where you can relax and enjoy the magnificent beauty of the water. Another highlight of the spot is the diving platform where you can jump off it and into the clear turquoise waters!