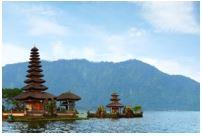 The Philippines is famously known as an island country of Southeast Asia located in the western Pacific Ocean. One of the must-go tourist destinations in the Philippines is Coron. Officially known as Municipality of Coron, this destination is a first-class municipality in the Palawan province. This tropical island is well-known for its white beaches, crystal-clear freshwater lakes, coral reefs and limestone landscapes. Also famous for its fishing and tourism, Coron is a perfect destination to escape the busy life of a city with your loved ones.
Best time to fly from Roxas City to Coron
Coron has a tropical climate and it is usually hot, dry and sunny. The best time to visit Coron is between December and April. The busiest time for tourism in Coron are April, March and February. Visitors should expect high prices for hotels and airline tickets during these months. Hence, visitors should book whatever needed in advance to avoid high costs. It is not recommended for visitors to visit between May to October because of the rainy season. The most unpopular time to visit Coron is in September. Prices for hotels and airline tickets are expected to be the lowest during this month.
Main airports available in Roxas City and Coron
Roxas Airport - Roxas Airport is an airport that serves the general area of Roxas City, the capital city of Capiz. Since it is located in the city, it is easily accessible to visitors. Classified as Principal Domestic Airport Class 1 by the Civil Aviation Authority of the Philippines, it has basic facilities like food stalls, toilets and ample parking space. The airlines that operate here include Cebu Pacific and Philippine Airlines.
Francisco B. Reyes Airport - Formerly known as Busuanga Airport, Francisco B. Reyes Airport is an airport serving the general area of Coron. Located in Decalachao, this airport is classified as Principal Domestic Airport Class 2 by the Civil Aviation Authority of the Philippines. This airport features facilities like eateries, toilets and waiting area. The airlines that operate here are Air Juan, AirSWIFT, Cebu Pacific, Philippine Airlines and SkyJet.
Climate pattern in Roxas City and Coron
Roxas City's climate is categorized as tropical. The average temperature of the city is around 27 °C. The average rainfall in a year is approximately 2338 mm. May is the warmest month while January has the lowest temperature. Like Roxas City, Coron also has a tropical climate. The average temperature of this tropical island is around 30°C. On average, the warmest month is May, while January is the coolest. The wettest month is August while the driest is March.
Highlights in Coron
Kayangan Lake - Known as the most popular tourist spot on Coron Island, Kayangan Lake has a lot to offer. Visitors can hop on a boat to this destination while enjoying nature throughout the journey. Then, take a short hike before going down to the other side to Kayangan Lake. Surrounded by beautiful rock formations, visitors can cliff jump straight into the clear freshwater lake and snorkel to see the underwater cliffs.
Kingfisher Park - Kingfisher Park is a natural mangrove and bird sanctuary packed with lots of natural life that should not be missed when in Coron. Here, visitors can witness flora and fauna that are precisely prevalent only in Palawan. Visitors can try activities like kayaking around the mangroves, join the night tour and walking along the trek provided.
Banana Island - Looking for a romantic destination with your partner? Head on to Banana Island and witness its breathtaking view. Visitors can choose to snorkel in its magnificent clear water, stroll along the pristine beach or laze around on the powdery sandbar. This island has adequate facilities for an overnight stay so worry not if you suddenly decide to spend more time here.