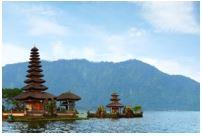 The Philippines is famously known as an island country of Southeast Asia located in the western Pacific Ocean. One of the must-go tourist destinations in the Philippines is Bacolod. Also called as Bacolod City, it is the capital of the province of Negro Occidental. Ranked as one of the most visited cities in the Philippines, it is famous for its local delicacies like piaya and chicken inasal. Hence, if you have more time in the Philippines, be sure to pay a visit to Bacolod, which is also known as the City of Smiles.
Best time to fly from Roxas City to Bacolod
The climate in Bacolod is tropical. Its average annual temperature is 27.1°C. The average rainfall is 2450 mm. If you plan to visit Bacolod, it is best to do it during the dry season which is from December to May. Its peak season is usually in April, followed by August and September. Prices of hotels and airline tickets are the priciest during the peak season. If you want to experience the MassKara Festival celebrations, come to the city on the fourth Sunday of October. The off-peak season is between July to September as the season is uncertain and typhoon can happen at any time. Prices of hotels and airline tickets are usually the cheapest in July.
Main airports available in Roxas City and Bacolod
Roxas Airport - Roxas Airport – Roxas Airport is an airport that serves the general area of Roxas City, the capital city of Capiz. Since it is located in the city, it is easily accessible to visitors. Classified as Principal Domestic Airport Class 1 by the Civil Aviation Authority of the Philippines, it has basic facilities like food stalls, toilets and ample parking space. The airlines that operate here include Cebu Pacific and Philippine Airlines.
Bacolod-Silay Airport - Located 15 kilometers northeast of Bacolod, Bacolod-Silay Airport is the main airport serving the general area of Metro Bacolod. Classified as Principal Domestic Airport Class 1 by the Civil Aviation Authority of the Philippines, this airport features facilities like escalators, eateries, toilets, parking space and spacious waiting area. The available airlines here are Cebu Pacific and Philippine Airlines.
Climate pattern in Roxas City and Bacolod
Roxas City's climate is categorized as tropical. The average temperature of the city is around 27°C. The average rainfall in a year is approximately 2338 mm. May is the warmest month while January has the lowest temperature. Bacolod, too, has a tropical climate. Similar to Roxas City, Bacolod's warmest month is May with an average of 28.5°C while the coldest month is January with 25.8°C on average.
Highlights in Bacolod
The Ruins - Still standing strong, The Ruins is an iconic and historical destination not only on Bacolod but the country too. This majestic mansion was built for Don Mariano Ledesma Lacson as his way of honoring his wife after she died from giving birth to their eleventh child. The Italianate mansion, which was built on a huge sugar plantation is truly a must-go destination while you are in Bacolod.
Campuestohan Highland Resort - Made for outdoor junkies, Campuestohan Highland Resort is one of the tourist spots to be visited in Bacolod. It offers a lot of fun-filled attractions sky bicycle ride, zip line, wave pool, hanging bridge, huge playgrounds and pools that are suitable for all ages. Not only that, but you can also see statues of your favorite characters like Hulk, Wonder Woman and Thor. Thus, be sure to visit this destination before you leave Bacolod.
El Ideal Bakery - If you are looking for something tasty to fill your hungry tummy, do not forget to drop by El Ideal Bakery. Known as the oldest bakeshop and restaurant in the province, it serves all kinds of meals served with bread or rice. It, too, has mouthwatering pastries and delicacies for visitors to indulge in.