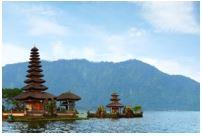 The Philippines is famously known as an island country of Southeast Asia located in the western Pacific Ocean. One of the must-go tourist destinations in the Philippines is Butuan. Officially known as the City of Butuan, it is the first-class highly urbanized city in the region of Caraga. It was the capital of the Rajahnate of Butuan before 1000 to 1756. During that period, it was famous for it's gold and boat manufacturing. If you are in the Philippines, be sure to visit Butuan to get the first-hand experience of its historical sites, pristine waters and beautiful nature.
Best time to fly from Roxas City to Butuan
Butuan features a tropical rainforest climate which means it is warm, humid and rainy throughout the year, making it suitable for you to visit. The highest temperature would be around 34 °C, which is in April while the lowest is in January with 32 °C. The busiest month for tourism in Butuan is August, July and May. If you plan to visit in any of these months, you need to make early purchases as the prices for the hotels and flights are the most expensive. The off-peak month would be in December. Prices for hotels and airline tickets are the least expensive in this month.
Main airports available in Roxas City and Butuan
Roxas Airport - Roxas Airport is an airport that serves the general area of Roxas City, the capital city of Capiz. Since it is located in the city, it is easily accessible to visitors. Classified as Principal Domestic Airport Class 1 by the Civil Aviation Authority of the Philippines, it has basic facilities like food stalls, toilets and ample parking space. The airlines that operate here include Cebu Pacific and Philippine Airlines.
Bancasi Airport - Bacansi Airport is an airport located in the province of Agusan del Norte. It serves the general area of Butuan. Classified as Principal Domestic Airport Class 1 by the Civil Aviation Authority of the Philippines, it is the only airport in the province and the largest in Caraga. It features basic facilities like eateries, toilets, parking space and a comfortable waiting area. The airlines that operate here are Cebu Pacific and Philippine Airlines.
Climate pattern in Roxas City and Butuan
Roxas City's climate is categorized as tropical. The average temperature of the city is around 27°C. The average rainfall in a year is approximately 2338 mm. May is the warmest month while January has the lowest temperature. Similar to Roxas City, Butuan also has a tropical rainforest climate. The hottest months are May, followed by June and August. The lowest temperature is from December to February with an average temperature of 29°C.
Highlights in Butuan
Agusan River - Your trip in Butuan is a dull one if you do not visit Agusan River. This long stretch of crystal clear water with splendid views is a good choice for you to relax and replenish. You can choose to enjoy the beautiful view from the bridge, on a speedboat, on a ferry or a boat with your loved ones. Not only that, but visitors are also able to see attractions like Banza Church Ruins, Kayam Forest and Balangay Boat Replica from Agusan River.
Delta Discovery Park - Should you look for something exploratory and fun to do in Butuan, pay a visit to Delta Discovery Park. There are a lot of adventurous activities to do here like play in zorb balls, challenge yourself to zipline for almost 1.3 kilometers and swimming. If you prefer to relax, you can enjoy its breathtaking view and take photos. So, coming here during your trip is something you will treasure.
Masao Beach - Head to Masao Beach to relish the crystal clear waters boarded with fine gray sand and dark pebbles. Visitors can choose to swim in the blue waters or have a scrumptious seafood meal while loving the picturesque view of Masao Beach. Not only that, everything here is Instagram-worthy, especially the sunset.