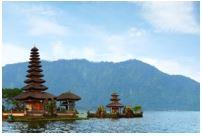 The Philippines is famously known as an island country of Southeast Asia located in the western Pacific Ocean. One of the must-go tourist destinations in the Philippines is Caticlan. Settled in the northern tip of Panay Island, Caticlan is the first Barangay of Malay from Nabas. It got its name from Capaclan, a local name for a type of banana. Not only known for its agriculture and fishing, but this destination is also famous for its breathtaking white-sand beaches.
Best time to fly from Roxas City to Caticlan
The climate in Caticlan is tropical with a temperature around 29°C. The best time and peak season to visit Caticlan would be during summer that is from March to May. Visitors should expect high prices for hotels and airline tickets as well as big crowds during this period. If you plan to visit during this time, you should purchase the necessaries in advance to avoid paying more. Caticlan's off-peak season is between July to November due to the monsoon season. As a result, prices are expected to be cheaper during these months.
Main airports available in Roxas City and Caticlan
Roxas Airport - Roxas Airport is an airport that serves the general area of Roxas City, the capital city of Capiz. Since it is located in the city, it is easily accessible to visitors. Classified as Principal Domestic Airport Class 1 by the Civil Aviation Authority of the Philippines, it has basic facilities like food stalls, toilets and ample parking space. The airlines that operate here include Cebu Pacific and Philippine Airlines.
Boracay Airport - Also known as Caticlan Airport and Godofredo P. Ramos Airport, this airport is an airport made available for the general area of the municipality of Malay in the province of Aklan. Classified as Principal 2 Airport by the Civil Aviation Authority of the Philippines, this airport is the seventh busiest in the Philippines. It features facilities like eateries, toilets, parking space and waiting area. The airlines that operate here are Air Juan, AirSWIFT, Cebu Pacific, Philippine Airlines, Philippines AirAsia, Royal Air Philippines and SkyJet.
Climate pattern in Roxas City and Caticlan
Roxas City's climate is categorized as tropical. The average temperature of the city is around 27 °C. The average rainfall in a year is approximately 2338 mm. May is the warmest month while January has the lowest temperature. Similar to Roxas City, Caticlan has a tropical climate. Caticlan is always suitable to be visited throughout the year. Its highest average temperature is around 29°C and the lowest is approximately 24°C. The wettest months are between July and October. Tropical storms and typhoons usually appear between July to September because of the monsoon season. Therefore, visitors should avoid visiting during this period.
Highlights in Caticlan
Malumpati Cold Spring - Located only 20 kilometers away from Caticlan, Malumpati Cold Spring is a must-visit place for those who are in Caticlan. This famous eco-tourist site features cold-spring pools that are perfect for visitors to relax and rejuvenate with their loved ones. Surrounded by lush forest, visitors can enjoy themselves doing activities like rafting, diving and tubing. Not only that, visitors can experience a clean nature in peace and tranquility.
Boracay Sunset Hopping Tour - Boracay Sunset Hopping Tour offers snorkeling activity around the paradise island to see the beautiful sea creatures while waiting for the sun to draw. Visitors can experience the sunset differently here by hopping on a sailboat and cruise along the waters of Boracay and witness its splendid tropical sights.
Crocodile Island - Labelled as one of the best diving and snorkeling sites, Crocodile Island is a destination that is worth visiting. Located only a stone's throw away from Boracay Island, this island is also known for its pristine and crystal clear water. Here, visitors can witness a wide variety of sea life like sea snakes, moray eels, scorpionfish and cuttlefish.