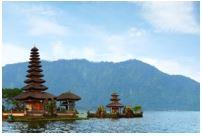 The Philippines is famously known as an island country of Southeast Asia located in the western Pacific Ocean. One of the must-go tourist destinations in the Philippines is Cebu. Cebu is a province of the Philippines located in the Central Visayas. Known as the most populated island in the country, Cebu offers so many fun activities for you to experience. Besides, it is home to great attractions like beautiful sandy beaches, lush greeneries, lively bars and unique architectures. So, make sure you spare some time to visit Cebu while you are in the Philippines.
Best time to fly from Roxas City to Cebu
Cebu has a tropical climate with humid summers and heavy monsoons. Cebu is the busiest in January, followed by September and May. Visitors should expect high prices for hotels and airline tickets during these months. Purchasing the necessaries in advance is highly recommended to save money. The off-peak season is in June. Hence, visitors would notice that the prices of hotels and airline tickets are lower. Visitors are not advised to visit Cebu during its rainy season, which is between June and August, as heavy downpours and typhoons are likely to happen.
Main airports available in Roxas City and Cebu
Roxas Airport - Roxas Airport is an airport that serves the general area of Roxas City, the capital city of Capiz. Since it is located in the city, it is easily accessible to visitors. Classified as Principal Domestic Airport Class 1 by the Civil Aviation Authority of the Philippines, it has basic facilities like food stalls, toilets and ample parking space. The airlines that operate here include Cebu Pacific and Philippine Airlines.
Mactan–Cebu International Airport - Located in Lapu-Lapu City on Mactan Island, Mactan-Cebu International Airport serves Cebu City and Central Visayas region. Known as the second busiest international in the Philippines, this airport has two terminals. It features basic facilities like eateries, comfortable waiting area, shops, parking and toilets. The airlines that operate here are Cebu Pacific, Philippine Airlines and Philippines AirAsia.
Climate pattern in Roxas City and Cebu
Roxas City's climate is categorized as tropical. The average temperature of the city is around 27 °C. The average rainfall in a year is approximately 2338 mm. May is the warmest month while January has the lowest temperature. Like Roxas City, Cebu also has a tropical climate. On average, the lowest temperature is around 22°C while the highest is 32°C. The warmest month is Cebu is May while the coolest is January. Besides, October is the wettest month while April is the driest.
Highlights in Cebu
Mountain View Nature Park - Located in Cebu City, this attraction is a tourist spot made suitable for all ages. Visitors can enjoy splashing themselves in the water playground while enjoying the pristine and lush forest. There is also a jungle gym that is made available for visitors. Besides, visitors will find this destination a comfortable one as it provides a restaurant, café, public washrooms and hotel rooms if they plan to spend the night.
Inambakan Falls - Situated in Ginatilan, Cebu, Inambakan Falls is a beautiful destination that will blow your mind away. Surrounded by untouched and vibrant greenery, it has a multi-level trek to different pools and waterfalls. Its main waterfall is a 100-feet waterfall that falls into a wide pool of clear blue water. Even though it takes almost four hours to reach this destination from Cebu City, it is worth the hassle.
Basilica del Santo Nino - Known as the oldest Catholic church in the Philippines, Basilica del Santo Nino is a historical spot that should be visited when you are in Cebu. Founded in 1565, this church still functions with worshippers coming daily. Visitors can choose to witness its unique architecture, view the 17th-century ruins in the museum or go to its library.