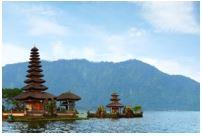 Cagayan de Oro is a first-class city situated in the Philippines, generally referred to as CDO. This town is situated in the Northern part of Mindanao. According to the 2015 census, Cagayan de Oro City has inhabitants of 675,950 individuals. The Laguindingan Airport is the primary airport in Cagayan de Oro. While touring Cagayan de Oro you can do many activities as the town itself provides many interesting opportunities like white water rafting or kayaking. The town of Cagayan de Oro also works as the national center and commercial center of Northern Mindanao. Also, the Cagayan de Oro is the Philippines' fifth most populated town.
Best time to fly from Tuguegarao to Cagayan de Oro
Cagayan de Oro's top and pinnacle periods are set apart by July, May, and August. Lodging rates will be more noteworthy than some other month, as will carrier admissions. Be that as it may, in the event that you organize a plane or convenience reservation sooner, you can, in any case, get unfathomable arrangements. The explorer's lighter month is in December. On the off chance that you visit Cagayan de Oro that month, you can get reasonable plane reservations and convenience.
Main airports available in Tuguegarao and Cagayan de Oro
Tuguegarao Airport - This air terminal serves the town of Tuguegarao, additionally the capital of the Philippines' Cagayan locale. This air terminal is found near Tuguegarao's Pan-Philippine Highway. This air terminal can be come to by other Cagayan regions, for example, Northern Isabela. The Philippine Air Transportation Office orders this air terminal as a critical business air terminal. Buddy Express, Cebu Pacific, Sky Pasada and Royal Air Charter Service are utilizing this air terminal. In 2018, this air terminal in Tuguegarao took care of 384,819 travelers.
Laguindingan Airport - This airport is a primary airport serving the city of Cagayan de Oro and Iligan as well. This Laguindingan Airport also serves the northern Mindanao, Philippines region of Misamis Oriental, Lanao del Norte and Bukidnon. After the Francisco Bangoy International Airport in Davao City, this Laguindingan Airport is the second busiest airport in Mindanao. The Philippines Civil Aviation Authority classifies Laguindingan Airport as a Principal Class 1 Domestic Airport. It is a transportation department unit that is accountable for the activities of all Philippine government airports except for important international airports. Cagayan de Oro is 46 km away from the airport and Iligan is 57 km away.
Climate pattern in Tuguegarao and Cagayan de Oro
In Cagayan de Oro, the average annual temperature is 28 °C. According to the Koppen climate classification, Cagayan de Oro has a tropical climate. In June 1998, 39 °C was the lowest temperature in Cagayan de Oro. May is the hottest month with an average temperature of 33.3 °C in Cagayan de Oro.
Highlights in Cagayan de Oro
Mapawa Nature Park – While you are in Cagayan de Oro, you definitely do not want to miss to visit the Mapawa Nature Park. It is a nature park located in Cagayan de Oro. You will be presented with great scenery. There is a waterfall at this Mapawa Nature Park. You can swim in the water while chilling with your family and loved ones. You can also do a picnic here as a perfect gateway for you.
Seven Seas Waterpark and Resort – If you are looking for the modern type of water activities, you can visit this waterpark located in Cagayan de Oro. You can bring your kids and family here to enjoy all of the attractions available at this waterpark.
Garden of Malasag Eco-Tourism Village – You can also visit this tourism village to explore the beauty of Cagayan de Oro. There are many gardens, zoos and swimming pools available here at this Garden of Malasag Eco-Tourism Village.