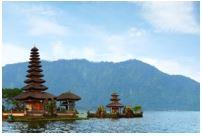 Known as the City of Flame Flowers as most of its streets are lined with flame flower trees, Hai Phong is a lovely city that maintains a colonial look. Hai Phong is the main port of northern Vietnam and is both a commercial and industrial center. Still, it has its share of attractions, such as Du Hang Buddhist Temple, Nghe Temple, Hang Kenh Communal House, and the French-influenced Municipal Theatre. Hai Phong is also famous for its buffalo-fighting festivals.
Best time to fly from Cebu to Hai Phong
Featuring a humid subtropical climate, Hai Phong has hot, humid summers and warm, dry winters. There is a noticeable difference between its temperatures during winters and summers. The average temperature throughout the year is about 26 degrees Celcius. The best time to visit Hai Phong is at the peak of summer which is between April to October. Tourists will be able to enjoy the beautiful sunshine and sandy beaches during this period. To avoid the crowds, visitors are not encouraged to come to Hai Phong around June and July as it is the peak season for tourism and Hai Phong will be packed. Haiphong in January and February is the coldest month with average temperature reaching 20 ° C and an average low temperature of about 14 degrees Celcius. The hottest months are June and July whereby the average high temperatures are around 33 degrees Celcius with the average temperature of 26 degrees Celcius. The festival you can see when in Con Dao is National Day which takes place on 2 September each year. Besides, Lunar New Year is also welcomed by residents in Con Dao.
Main airports available in Cebu and Guwahati
Mactan–Cebu International Airport - The Mactan–Cebu International Airport is an international airport that connects the city of Cebu with the other countries. The airport is located in Lapu-Lapu City on Mactan Island. It is the second busiest international airport in the Philippines. The airlines operating in this airport include AirAsia Philippines, Cebgo, Cebu Pacific, PAL Express, and Philippine Airlines. This airport consists of two different terminals and it has many interesting shops and eateries within the airport that you may find convenient. To go in and out of the airport is easy as there are many types of transportation available in The Mactan–Cebu International Airport for the visitors.
Cat-Bi International Airport - Serving the city of Hai Phong, Cat-Bi International Airport is located only 5 kilometers away from the center of Hai Phong city. The airlines that operate in this airport include JetStar Pacific, VietJet Air, Vietnam Airlines and Emirates. Furthermore, this airport's facilities include cafes, restaurants, staff assistance, ATMs, luggage facilities, internet access, and lounge room.
Climate pattern in Cebu and Hai Phong
The climate in Hai Phong is mild and generally warm and temperate. The climate in Hai Phong can also be categorized into two seasons which are the wet and dry season. The wet season is hot and oppressive while the dry season is comfortable, humid and mostly clear. The best times of the year to visit Hai Phong for general outdoor tourist activities are from early February to mid-April and from early November to mid-January. The average maximum temperature in Hai Phong is 26.7 degrees Celcius while the average minimum temperature is 23 degrees Celcius. Overall, it is okay for tourists to come and visit Hai Phong any time of the year.
Highlights in Hai Phong
Cat Ba National Park - Cat Ba National Park, declared as part of the World Heritage Site, is designated as a biosphere reserve in North Vietnam. This park is part of the Cát Bà Island on the Bay of Hạ Long. Located about 30 kilometers east of Hai Phong, the park is spread over 263 square kilometers. The area comprises 173 square kilometers of land and 90 square kilometers is composed of oceans. The National Park was established on 31 March 1986. Since the mid-1990s, this park is a popular tourist destination especially tourists from China and wealthy Vietnamese residents.
Du Hang Pagoda - Du Hang Pagoda was founded in the 17th century under the Ly Dynasty. It features pagodas, bell towers, sophisticated carvings, pictures of Buddha, beautiful gardens with interesting bonsai collections and some important vintage objects. You can feed the turtles and fish in a small pond in the area.
Witness the Do Son Buffalo-fighting Festival - One of the most unique festivals in Vietnam is the Do Son Buffalo Fighting Festival which aims to express the bravery, chivalry and risk-taking spirit of Hai Phong's residents. The festival has been held since the 18th century. Locals view buffalo fighting as an entertaining pastime for the guardian gods of the area. Buffalos are specifically chosen and prepared up to a year before the fight. In addition to the buffalo battles, various traditional processions and ceremonies take place in Hai Phong on this day.
Find out how ovulation works in this very useful article on women's health, and understand the science behind how to conceive faster with this useful online resource.