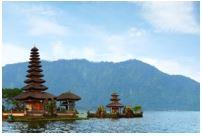 Ipoh is the capital town of the Malaysian state of Perak. Ipoh situated by the Kinta River, it is approximately 181 km (110 mi) north of Kuala Lumpur and 122 km (76 mi) southeast of George Town in neighbouring Penang. Based on 2010 statistics, Ipoh contained a population of 657,900, making it listed in the top 3 largest cities in Malaysia by population. Ipoh is originally a village and began to grow rapidly in the 1880s after huge deposits of tin were discovered within its district. On 1895, it was the second largest town within the Federated Malay States, which also consisted of Negeri Sembilan Selangor and Pahang. Ipoh was declared a capital city of Perak in 1988. But, following the reduction of its tin deposits and the collapse of tin prices in the late 1970s, the city affected by decades of decline and abandonment.
Best time to fly from Cebu to Ipoh
The best time to explore Ipoh in Malaysia is in the month of January until end of February and from the month of May until end of September, when you will have a hot climate and limited till mediocre rainfall. Ipoh also suffers a heavy thunderstorm, but you still can visit the attracted places here. Ensure to bring an umbrella or raincoat during the raining season and don't forget to bring and use sunscreen to protect your skin from the sunny weather in Ipoh. Lastly, drink plenty of water to stay hydrated when travelling in Ipoh.
Main airports available in Cebu to Ipoh
Mactan–Cebu International Airport - The Mactan–Cebu International Airport is an international airport that connects the biggest city of Cebu with the other place located near the area of it. This airport also listed is the top 2 most crowded international airports in the Philippines. The airport is in Lapu-Lapu City on Mactan Island, a part of Metro Cebu. There are plenty of airlines that operate in this airport, for example, AirAsia Philippines, Cebu Pacific, Cebgo, PAL Express, and Philippine Airlines. This airport consists of two dissimilar types of terminals to ease the passengers. The Mactan–Cebu International Airport has lots of interesting shops and restaurants inside the airport so you can eat or shop while waiting for the plane to depart or arrive from here. To go out and in of the airport is easy because the airport provides services such as there are many types of public transportation available in The Mactan–Cebu International Airport for everyone to use here daily.
Sultan Azlan Shah Airport - Sultan Azlan Shah Airport is a domestic airport that serves Ipoh and area surrounded it and a city in the state of Perak, Malaysia. Sultan Azlan Shah Airport is located 6.5 km away from the Ipoh city centre. Sultan Azlan Shah Airport has been ranked as the top 7 busiest airports in Malaysia. Originating as a remote airfield for Fokker aircraft, eventually being extended so that jet operations could be accommodated. The then latest airport terminal was built ready for the visit by Queen Elizabeth II to the Royal Town of Kuala Kangsar back in 1989. There is no flight available from Cebu to Sultan Azlan Shah Airport until the present. But you can take an alternative airport such as Kuala Lumpur International Airport or Penang International Airport and take a bus or train to Ipoh.
Climate pattern in Cebu to Ipoh
The highest average temperature in Ipoh is approximately 35.2°C in the month of March and the lowest is 32.5°C in the month of November. The weather and temperature of Ipoh are appropriate for a sunny heat vacation. The normal climate figure for Ipoh is at 7,4. This is based on many factors, such as the chance of precipitation, average temperatures, and weather experiences of others. Ipoh has the tropical rainforest climate principal. It is usually quite warm, humid and rainy all year round. During the night, the temperature can drop from 28 to 26 Celsius.
Highlights attractions in Ipoh
Kellie's Castle - Kellie's Castle also well-known as Kellie's Folly is a castle situated in Batu Gajah, Kinta District, Perak, Malaysia. The incomplete, crumbling mansion was built by a Scottish planter named William Kellie-Smith. According to differing sources, it was either a gift for his wife or a home for his son. Kellie's Castle is located beside the Raya River (Sungai Raya), which is a tiny creek to the Kinta River. The admission is very affordable and feels free to visit here.
Lost World of Tambun - The Lost World of Tambun is a hotel and water theme park in Sunway City Ipoh, Tambun, Kinta District, Perak, Malaysia. Lost World of Tambun is managed by the Sunway Group, the 40-acre park opened on 11 November 2004 and is celebrated by Sultan Azlan Shah. The theme park is known for its natural hot spring, also features other attractions including rides and wildlife. The entrance fees are very affordable and value since you can feel the excitement swimming surrounded by the breath-taking view of hills.
Gunung Lang Recreational Park - Gunung Lang Recreational Park is situated off Jalan Tunku Abdul Rahman previously called Kuala Kangsar Road. Gunung Lang Recreational Park was opened on October 2000, covering an area of 30.36 hectares out of which 14.15 hectares consist of the lake, the park is split into two sections. It is developed around a scenic background of limestone hills of Gunung Bilike and Gunung Lang. Feel free to visit and feel the excitement here with nature background.