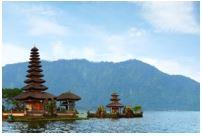 Hangzhou is the capital of Zhejiang Province in East China and acts as prominence as the southern terminus of the Grand Canal. It is located at the head of Hangzhou Bay, which separates Shanghai and Ningbo. The city centre is situated around the eastern and northern sides of the West Lake, just north of the Qiantang River. The Hangzhou metropolitan area includes the major cities of Shaoxing, Jiaxing and Huzhou. It is classified as a sub-provincial city and forms the core of the Hangzhou metropolitan area. Currently, it becomes one of the most populated cities in China by having 21.102 million people over an area of 34,585 square kilometres and the population keeps increasing as year goes by.
Best time to fly from Clark – Pampanga to Hangzhou
The best time to go Hangzhou is during summers where it is sunny and less rainfall occurs. This weather is suitable for outdoor activities. The city receives an average annual rainfall of 1,438.0 mm (56.6 in) and is affected by the plum rains of the Asian monsoon in June. In late summer (August to September), Hangzhou suffers typhoon storms occasionally.
Main airports available in Clark – Pampanga and Hangzhou
Clark International Airport - Located in Pampanga, Clark International Airport is the main international airport that serves for the city of Angeles and Mabalacat. It has handled international and domestic flights including China Eastern Airlines, Jeju Air, Philippine Airlines and Cebu Pacific. Besides that, this airport operates for cargo airlines like FedEx Express, UPS Airlines, and many more. This airport also serves as the location for Philippine Air Force. The distance between this airport and the city is only about 1.1 kilometres. By taking a taxi, the taxi fare is around PHP 232.41.
Hangzhou International Airport - Hangzhou Airport is also known as Garden Airport as this airport is surrounded by nature and floral gardens. This international airport is the hub for 55 airlines and operates flights to 86 domestic cities, such as Beijing, Shanghai, Chengdu, Xi'an and Guangzhou. In addition, it offers flights to 35 international cities/areas like Kuala Lumpur, Amsterdam, Bangkok and Singapore. This airport consists of three terminals in this airport which are T1, T2 and T3. T3 was newly-built and was put into service on 30th December 2012. All international flights depart from T2 (Terminal A) and domestic flights depart from T1 & T3 (Terminal B). International destinations are mainly in the east and southeast Asia, and points of Africa, Europe, and South Asia. The airport also serves as a focus city for Air China, China Eastern Airlines, China Southern Airlines, Hainan Airlines and Xiamen Airlines. In 2017, Hangzhou airport handled 35,570,411 passengers which ranked 10th in terms of passenger traffic in China. Additionally, the airport ranked 6th busiest in terms of cargo with 589,461.6 tonnes and was the country's 9th busiest airport by traffic movements at 271,066.
Climate pattern in Clark – Pampanga and Hangzhou
Hangzhou's climate has a humid subtropical climate with four distinctive seasons which are by long, very hot, humid summers and chilly, cloudy and drier winters with occasional snow. The mean annual temperature is 17.0 °C (62.6 °F), with monthly daily averages ranging from 4.6 °C (40.3 °F) in January to 28.9 °C (84.0 °F) in July.
Highlights attractions in Hangzhou
The West Lake -The West Lake is the most renowned landmark and it was awarded the UNESCO World Heritage. The freshwater lake gives one of the scenic and spectacular views that blends along with the various famous historical and cultural sites. The "Ten West Lake Prospects" selected from the most frequently visited attractions around the lake gives travellers a panoramic view of the city's highlights. Besides that, it is surrounded by temples, gardens, islands and pagodas.
Xixi National Wetland Park -Situated in the western part of Hangzhou, Xixi National Wetland Park is a rare urban wetland. It is known as one of the Three "Xi's" along with Xihu (West Lake) and Xiling (the Seal Engravers' Society) with rich ecological resources, simple natural landscape and profound culture.
National Silk Museum -Located at the southern bank of West Lake, National Silk Museum comprised of various buildings containing a different origin of silk. There are textiles of the Han and Tang dynasties, which have been excavated from along the route of the Silk Road, costumes from areas south of the Yangtze River in the Song Dynasty, modern cheongsams, and traditional weaving machines of all ethnic groups. Besides that, there is also a silkworm biology theory that blends with the influence of silk on China and global cultures.