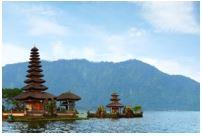 Shenzhen is a major city in the Southern Guangdong Province of South China, located North of Hong Kong. Due to the liberalization of the Chinese economy, this area became China's first successful Special Economic Zone. It currently holds the administrative status of the sub-region, with less power than the provinces. In 2012, Shenzhen was home to the international Badminton Masters Finals.
Best time to fly from Clark - Pampanga to Shenzhen
The peak and busiest times of Shenzhen are in July followed by February and March. Hotel prices, as well as flight tickets, will be higher than any other months. However, you can still get great deals if you book a flight or accommodation ticket earlier. The lesser month with travellers is in May. You can get cheap flight tickets and hotels if you are visiting Shenzhen that month.
Main airports available in Clark - Pampanga and Shenzhen
Clark International Airport – is a Pampanga Province International Airport. It is the Philippines' primary international airport within the Angeles and Mabalacat Clark Freeport Zone. Located 80 km northwest of Manila, is where Clark International Airport located. The Subic-Clark-Tarlac Expressway provides access to Clark International Airport. The main and northern Luzon are served by Clark International Airport. Clark International Airport Corporation (CIAC) is managing and operating the airport. However, the Philippine Air Force is using the Southern portion of the airport. International and national airlines operate at Clark International Airport. A new terminal building for passengers is under construction and is anticipated to be completed by 2020.
Shenzhen Baoan International Airport – formerly known as Shenzhen Huangtian International. It is an airport internationally located in Baoan District, 32 kilometres Northwest of Shenzhen city centre, Guangdong, People's Republic of China. The airport was built on October 12, 1991, and is one of the three largest airport hubs serving Southern China, Hong Kong International Airport and Guangzhou Baiyun International Airport. Bao'an Airport is the centre of operations for Shenzhen Airlines and a city of focus for China Southern Airlines. The airport also serves as the Asia-Pacific cargo centre for UPS Airlines. Currently, Baoan Airport has three terminals in which, Terminals A and B serve domestic flights to other cities in Mainland China while Terminal D serves international flights to other cities around the world.
Climate pattern in Clark - Pampanga and Shenzhen
According to the climate classification by Koppen, Shenzhen has a humid subtropical climate. Winters in Shenzhen are usually dry and mild. During summers, Shenzhen will experience humid and hot conditions. The temperature during the summer in Shenzhen can be as high as 35 °C.
Highlights in Shenzhen
Xichong Beach – One of the tourist spots in Shenzhen is Xichong Beach. It is a beach in the Longgang district of Shenzhen. This Shenzen tourist attraction is a popular beach among local travellers. This beach is known as a beach for surfing. Shenzhen's Xichong Beach ranks among the ten most attractive tourist destinations in mainland China, according to National Geographic Magazine.
Window of The World – is a park in Shenzhen. It is one of Singapore's top tourist attractions. This Window of The World in Shenzhen is a park with many of the world's most iconic buildings. This place can be described as a replica of tourist attractions and city landmarks around the world.
Hongfa Temple – The tourist spot in the Luohu area is called Hongfa Temple, which is a Buddhist prayer house in Shenzhen. The temple building is beautiful in colour and has a strong architecture, although it has been built for a long time. It still looks very strong.