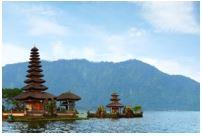 Auckland is the largest metropolitan city in New Zealand. Its population is 1,354,900 inhabitants. Auckland, which in the Maori language is called Tamaki Macau Rau, is located on the North Island, New Zealand. The initial inhabitants of this city were Maori sailors. They built villages around the volcano that had fertile soil. The Maori population in the area was estimated at around 20,000 before the arrival of Europeans. The war between the Maori tribes caused the region to have a relatively low number of Maori is when Europeans came and established settlements in the region.
Best time to fly from Dumaguete to Auckland
The peak and busiest times of Auckland are in January followed by June and February. Hotel prices, as well as flight tickets, will be higher than any other months. However, you can still get great deals if you book a flight or accommodation ticket earlier. The lesser month with travellers is in April. You can get cheap flight tickets and hotels if you are visiting Auckland that month.
Main airports available in Dumaguete and Auckland
Sibulan Airport – commonly known as Dumaguete Airport or Sibulan Airport. This is an airport that serves Dumaguete's general area. This Sibulan Airport is situated in the Philippines' Negros Oriental province. This airport gets its name due to its location that is situated in Sibulan Municipality. This Sibulan Airport is regarded as Class 1 airport according to the Phillippine Civil Aviation Authority which is under the Transportation and Communications Department. This body or department held the responsibility of managing the operation of all airports in the Philippines.
Auckland Airport – Auckland Airport is the largest and busiest airport in New Zealand. The Auckland Airport handled 19,387,627 passengers in the year of 2017. The airport is located in a residential suburb called Mangere. Auckland Airport serves domestic and international flight for the public. The Auckland Airport also serves as both domestic and international flight for Air New Zealand. The Auckland Airport also serves a New Zealand hub for Virgin Australia and Jetstar Airways. Auckland Airport is an important airport in New Zealand. In 2000, the Auckland Airport handled 71% of New Zealand international air passengers arrivals and departures. Auckland Airport is one of the airports that can handle Boeing 747 and A380 aircraft. The other airport that can handle the aircraft is the Christchurch International Airport. The Auckland Airport is also the fourth busiest airport throughout Australasia after Sydney, Melbourne and Brisbane. The Auckland Airport has a runaway of 3,635 m long. Auckland Airport has two terminals. One terminal for domestic and one terminal for the international terminal. Both terminals are 500 m apart. Free shuttle bus service is provided at the Auckland Airport. Auckland Airport connects to 26 domestic and 48 international destinations
Climate pattern in Dumaguete and Auckland
Koppen climate classification classifies Auckland to has an oceanic climate while Auckland said to have subtropical warm, humid summers and damp winters by the National Institute of Water Research. Auckland has an average temperature of 23.7 °C in February while it has a temperature of 14.7 °C during July.
Highlights in Auckland
Sky Tower – Sky tower was first built in 1994 until 1997. It only took three years for Sky Group to complete the tower which is now an icon of the city of Auckland. The tower is also a major tourist destination for foreign tourists visiting Auckland. If you travel to Australia, you must visit this tower.
Auckland Art Gallery – The next tourist attraction in Auckland New Zealand that you must visit is the Auckland Art Gallery. This art gallery is located on Wellesley Street, located in Auckland City Centre not far from Albert Park. This gallery was first opened in 1888.
Queen Street – Queen street is a street located in the Auckland Central Business District or commonly known as the Auckland CBD. Many foreign tourists who come to this street to walk around or shop even to take photos on the road.